Price Guide: $750,000 - $825,000
688427
12/41-51 Callander Road, Noble Park, 3174 Townhouse for sale
Price Guide: $750,000 - $825,000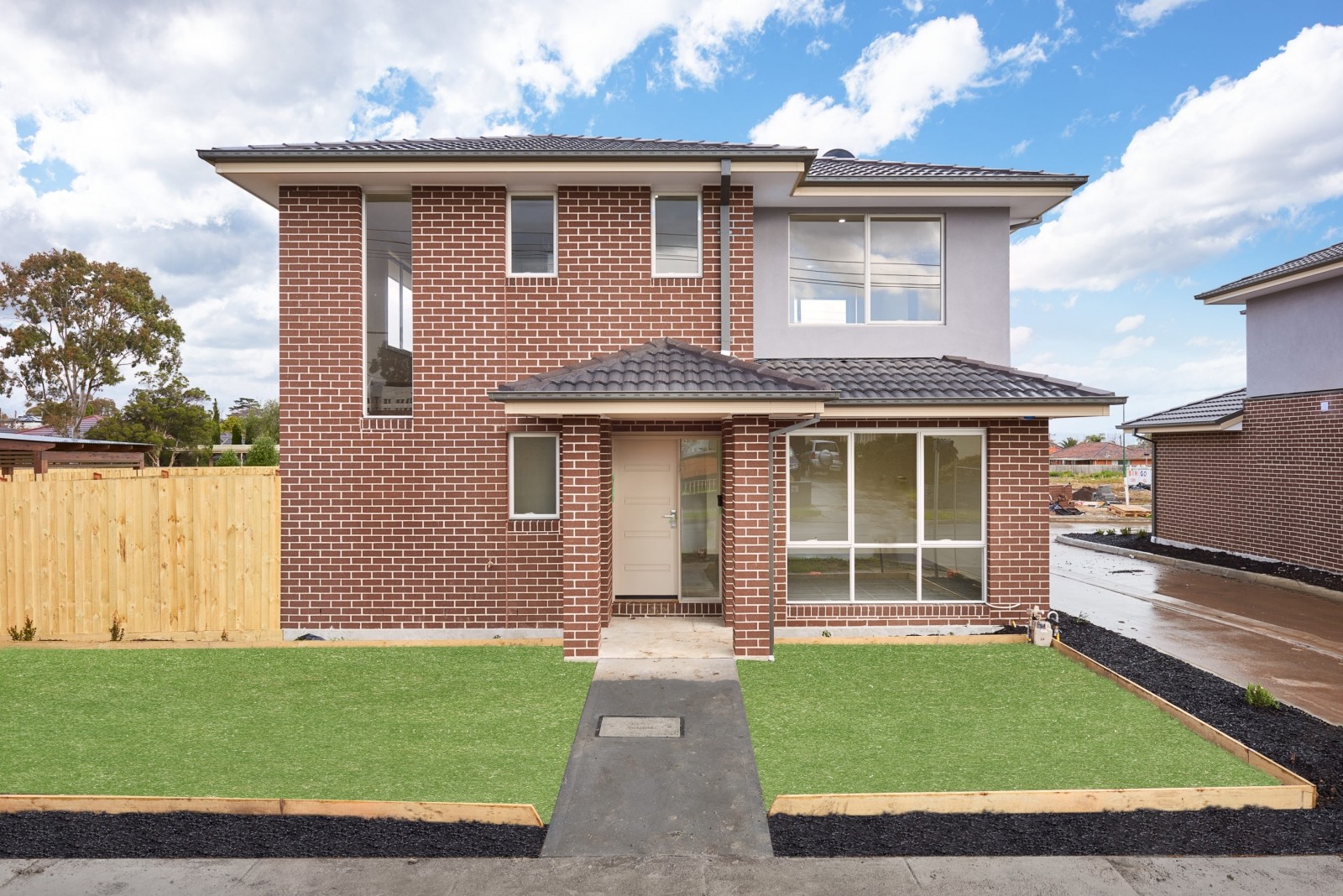 PREMIUM LIVING IN PARK GROVE WITH STREET FRONTAGE
PREMIUM LIVING IN PARK GROVE WITH STREET FRONTAGE
*Photos are example from earlier stage.
Welcome to Park Grove – Stage C. This is the final stage of development in this remarkable townhome complex. Estimated completion early 2024.
This townhome is extremely well positioned within the estate with premiere street frontage. Access to the garage is via the internal estate driveway, whilst the front door opens onto Callander Road where you can greet friends upon arrival.
The townhome has many key attributes bound to appeal including:
• Lock up garage with direct internal entry off internal road
• Welcoming lounge + additional living off fully equipped kitchen
• 3 bedrooms with spacious upstairs retreat
• Over 20 squares of living (including garage)
Great sized open plan living off the inspiring kitchen leads out to the deck / courtyard area which is sized perfectly and great for outdoor gatherings and entertaining alike.
Positioned within a luxurious and appealing estate with its own internal road there is a wonderful sense of space rather than like many other multi townhome projects which have "gun barrel" tight driveways that are hard to get in and out of.
The estate even has its own little playground – an ideal place for the young families to gather and socialise.
DISCLAIMER:
The measurements provided of the land and / or property may not be 100% accurate. In order to satisfy yourself of the exact dimensions of the property / land / or of each room, we advise you to conduct your own measurements and / or engage the services of a licensed surveyor. Responsibility for any omissions or errors contained herein is expressly denied.
Please be advised that some images included in our marketing materials feature digital enhancement/virtual staging techniques designed to illustrate the property's potential appearance; these alterations are solely for visualization purposes.
...