Multiple bidders have delivered six-figure premiums to sellers at hotly contested auctions across Melbourne suburbs.
The best auction result from more than 70 auctions by the Barry Plant Group was 8 Stillia Court, Hillside (pictured below), which sailed an eye-watering $400,000 above the seller's reserve.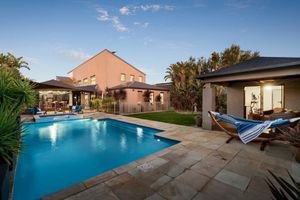 Seven bidders battled for the large lifestyle home, which sold for an amazing $2.25 million.
Set in a coveted estate, the 2000sq m property with a stunning house, pool and spa plus a large man cave and shed, had a $1.85 million reserve price.
"The result surprised everyone though I felt it would do well and to get $2 million would have been fantastic, but the competition drove up the price," Barry Plant Taylors Lakes agent Michael Costa said.
"The auction started with a cheeky bid of $1.5 million but jumped to $1.75 million and then to $2 million quickly."
Mr Costa said the listing was rare because of the large block size, features and location. The agency had a 100 per cent clearance rate that day, with all five properties sold for strong prices.
In the eastern suburbs, another two auctions also achieved $2 million-plus results, with 31 Halliday Street, Mt Waverley (pictured below), netting $160,000 above the seller's reserve.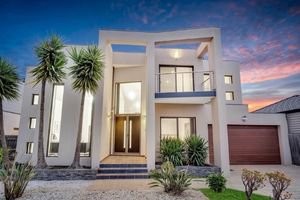 Six owner-occupiers were bidding for the 12-year-old home, which sold for $2.46 million, Barry Plant Mt Waverley agent Jason Chow said.
The sellers had purchased the five-bedroom home for $1.485 million in 2013 and later renovated the kitchen. The result gave them a price gain of almost $1 million.
"We had more than 100 groups at inspections, and there was strong bidding from the start and a few knockout bids that didn't work, and it sold to a local family who are upsizing," Mr Chow said.
On the same day, 9 O'Sullivan Road, Glen Waverley (pictured below), sold for an undisclosed price believed to be above the $2.25-$2.45 million price guide.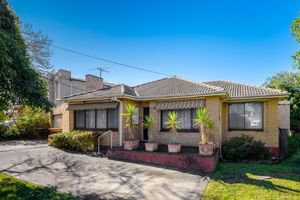 The house on 823sq m is in a coveted location close to Glen Waverley Secondary, Wesley College, train station and The Glen shopping centre.
Mr Chow noted that while property prices have decreased slightly, there was still strong competition for quality homes in good locations.
"We are still seeing competitive bidding, and we recently sold a unit at 1/21 Roberts Avenue, Mulgrave (pictured below), with four bidders for $920,000 with a seller's reserve of $830,000," he added.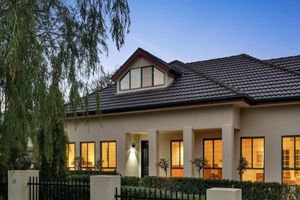 And a sale before the auction has seen 811/1 Queensbridge Square, Southbank (pictured below), fetch $2.6 million.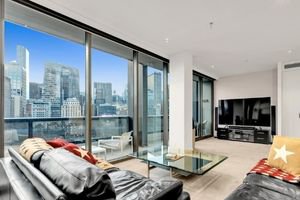 The buyer had bought a unit next door last year and wanted a larger unit for his children to use and as a city lifestyle property, Barry Plant Docklands agent Eugene Louey said.
"We had five interested buyers and the owners were happy to sell it before the auction because of the offer," he added.
The 163sq m unit located in the tightly held podium block is north-facing and commands water views.
The Freshwater Place property has two levels, a spacious dining and living area, a large kitchen, spacious bedrooms, three ensuites and bathrooms, and two balconies.