Poised to offer the exemplary service that the Barry Plant Group is renowned for, the new Macleod office officially opens on July 1.
Linked to the efficient network of offices in the Barry Plant North-Eastern Group, it will provide sales and property management services to Macleod and surrounding suburbs, including Yallambie, Watsonia, Rosanna and Viewbank.
Led by director David Moxon, who has more than 30 years of experience in the industry, the team will include real estate professionals Brayden Schmidt, Michael Egan, Renato Barra and Elliott Taylor.
With the support of the Bundoora, Greensborough and Mill Park-South Morang offices, Barry Plant Macleod will offer exceptional services to clients in the area, according to Mr Moxon.
"It will complement the structure we have already in place and will be backed by the Barry Plant brand," he said.
Based on sales performance and reviews, the North-Eastern group won the Rate My Agent award for the Number 1 agency in Macleod for 2022, Mr Moxon said.
"We have had a good market share in the area in the past 18 months," he added.
Located at 42 Aberdeen Road, the office is in the heart of Macleod Village shopping centre, a bustling hub of eateries and retail outlets.
"It has a great community feel," said agency partner and sales manager Michael Egan.
"We are excited to be involved in the area and also proud to sponsor the Macleod Junior Football Club."
Just 14km northeast of the CBD, Macleod is a family-friendly suburb sought-after for its peaceful lifestyle, quality schools, sports facilities and abundant recreation areas, including the Gresswell Forest reserve and the Springthorpe golf and country clubs.
Schools include Macleod College, Charles La Trobe P-12 College, Bundoora Primary School, Bundoora Secondary College and Ivanhoe Grammar, with RMIT and La Trobe University campuses also nearby.
A train station, bus services and easy access to freeways add to its appeal.
"Infrastructure development, including the connection to EastLink, is another factor attracting buyers," Mr Moxon said.
Also, the diverse properties on offer from entry-level homes to luxury showpieces, are ideal for families, professionals, singles and retirees, according to Mr Egan.
"We have achieved great results in certain pockets, including the Springthorpe Estate, which has seen exceptional growth," he said.
A five-bedroom house in the estate, at 14 Bella Vista Close, changed hands above expectations for $1.99 million by a local family wanting to upsize.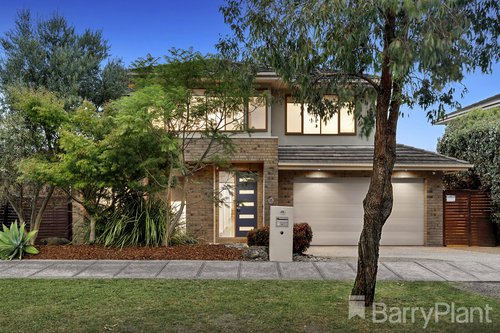 In a prized neighbourhood nearby, a four-bedroom house at 22 Munro Street, attracted four bidders and changed hands for a standout $2.061 million.
"This was an outstanding sale in the area and the highest price paid in this pocket," Mr Egan said.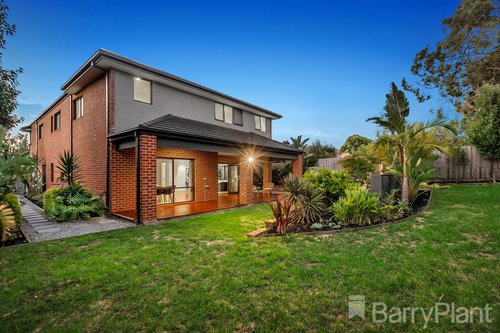 And on a smaller 470sq m block, a four-bedroom house at 18 Cooley Avenue, drew three bidders who pushed the price well above expectations to $1.2 million.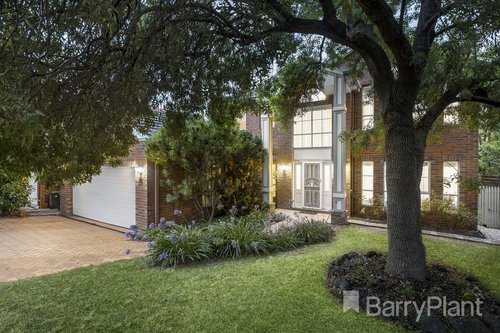 The median house price in Macleod has grown 16.1 per cent in 12 months to $1,163,500, while the price of units jumped 13.7 per cent to $770,000, according to realestate.com.au.
"With solid numbers through the opens, we expect the market to continue to power through the coming months," Mr Egan said.
"Well presented homes in desirable locations will sell well."
In the Springthorpe Estate, a four-bedroom house at 1 Manor Green, is up for auction on July 2 with $1.28-$1.38 million price hopes.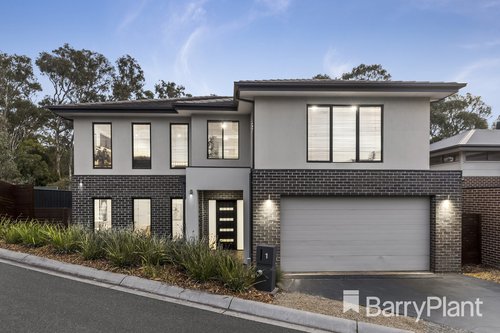 "This property has been well-inspected by local families and two bidders have already registered to compete at the auction," Mr Egan said.