Once again, the Barry Plant Group got behind 3AW's Neil Mitchell and his fundraising event for the Good Friday Appeal and the Royal Children's Hospital (RCH). This year, it was called Neil's Cruise for the Kids and on Friday 11th March, volunteer fundraisers were placed aboard a boat to travel up and down the Yarra while they got on their phones to solicit donations.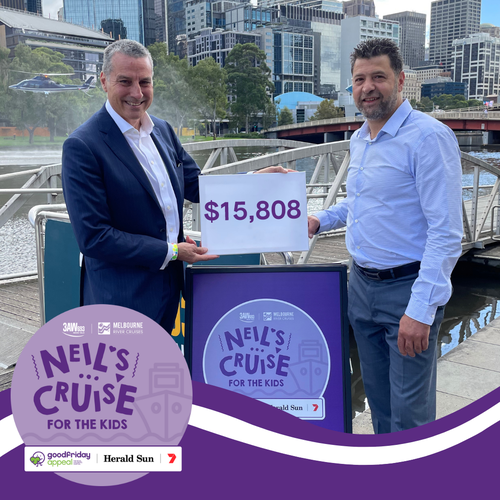 Barry Plant CEO, Nigel O'Neil and Barry Plant Glenroy Director, Fadi Khoder took on the task on behalf of the Barry Plant Group and managed to raise $15,208. The combined total for the event was $372,681 which will fund two pieces of neurophysiology equipment at the Royal Children's Hospital.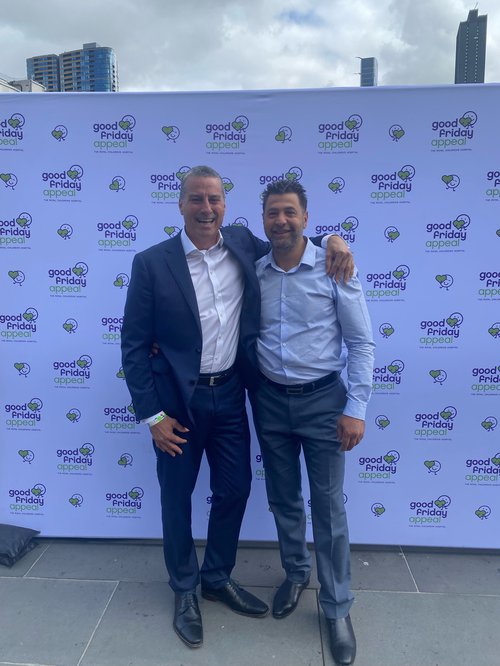 Both Nigel and Fadi have personal experience of just how critical (and wonderful) the work is that the Royal Children's Hospital carries out and it is the second year that they have participated in the 3AW initiative.
"We both jumped at the chance to participate again," Nigel said. "But really we were just the face of our group – it's the generosity of our offices, our office team members, our families, friends and suppliers that meant we could raise a decent amount for this cause.

"Children need the very best start they can get in life, and the work that RCH does with children truly is life-altering."