Homesellers in Brimbank and Melton suburbs have found plenty to smile about with surging house prices over the past year.
Median house prices soared by double-digit percentages across both regions in the 12 months to March 31, according to the latest March quarterly report from the Real Estate Institute of Victoria.
In the City of Brimbank, Keilor Downs led the way with a price growth of 18.9 per cent, followed by Delahey up 17.4 per cent, Keilor (14.1 per cent), Taylors Lakes (13.4 per cent) and Hillside (8.7 per cent).
Rising demand for prestige properties in the areas has contributed to the price growth, according to Barry Plant Taylors Lakes director James Hatzimoisis.
"There has been keen competition among buyers wanting to upgrade to aspirational homes," he said.
Multiple bidders at auctions have driven up prices well above the owners' expectations, particularly for properties in the $800,000-$1 million price range.
A four-bedroom house with five bathrooms on a large 1403sq m block at 13 Drysdale Avenue, Taylors Lakes, changed hands for $1.8 million in March.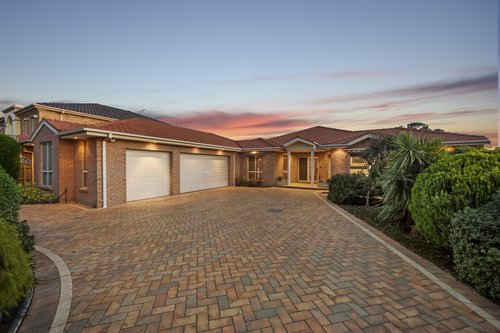 "This property sold between 15 per cent to 18 per cent above expectations," Mr Hatzimoisis said.
"And it was the highest price paid for a single level home in the McCubbin Estate."
Also in the McCubbin Estate, a three-bedroom house at 11 Moretti Avenue, was snapped up for $1.251 million, a whopping 25 per cent above the owner's price hopes, Mr Hatzimoisis added.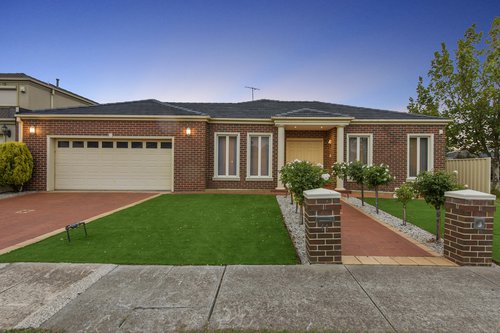 Median prices also grew across the Melton region in the past 12 months, including Burnside Heights where they rose 11.8 per cent, Caroline Springs up by 22.1 per cent, Fraser Rise (10.8 per cent) and Taylors Hill (12 per cent).
In Taylors Hill, two residential price records were smashed in one month, according to Mr Hatzimoisis.
On March 2, a luxury five-bedroom showpiece at 40 Taylors Hill Boulevard, was sold to a local family for a record-breaking $1.54 million at a twilight auction.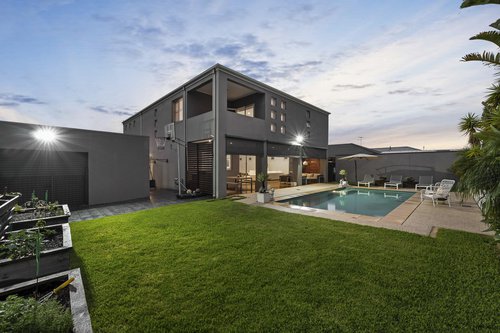 "Multiple bidders pushed the price past the $1.4 million seller's reserve," Mr Hatzimoisis said.
"This was the highest sale price for a residential home in the suburb."
And on March 30, the sale of an indulgent four-bedroom family home at 50 Cottesloe Parade, eclipsed the record price set at 40 Taylors Hill Boulevard four weeks earlier.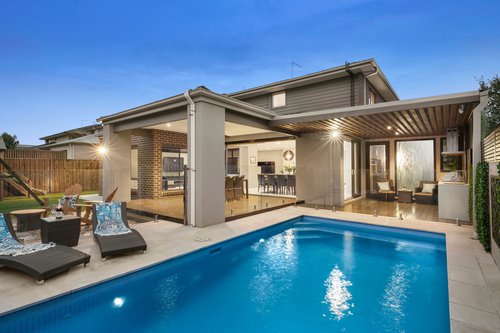 A big crowd turned up at the twilight auction to watch five highly motivated bidders compete for the keys, according to Mr Hatzimoisis.
"Bidding opened at $1.2 million then soared all the way to a staggering $1.656 million, a massive $116,000 above the seller's reserve," he said.
Lower-priced properties in both municipalities are also achieving good results, with homes around the $600,000 price point in high demand by first-home buyers and investors.
While the majority of buyers are from within a 5km radius of the areas, there is also strong interest from inner Melbourne residents attracted to the more affordable homes west and northwest of the CBD.
"For the price of a two-bedroom apartment in the inner suburbs, they are getting a three or four-bedroom house on a good-sized block here," Mr Hatzimoisis said.
In Hillside, a modern three-bedroom villa at 120 Catherine Drive, attracted four bidders and sold for $656,000, while a double-storey four-bedroom house at 28 Highwood Drive, was snapped up swiftly before the auction for $945,000.