Diamond Creek homeowners are being rewarded in hot auctions attracting local and out-of-area buyers.
A four-bedroom house at 7 Anne Street, Diamond Creek, had seven bidders competing virtually on October 2.
Fierce bidding drove up the price to a whopping $1.105 million, smashing the seller's $990,000 reserve.
Bidders from Diamond Valley and inner Melbourne fought hard for the property, according to Barry Plant Diamond Creek sales manager Justin Booth.
"The bids were coming through thick and fast, I didn't even get the chance to call it on the market until the $1 million mark," Mr Booth said.
The buyers, a family living locally, were determined to secure the double-storey house on a large 867sq m block near shops, schools and the train station.
A major drawcard was the home's ample parking space provided by an enclosed double carport plus a double garage.
Also in Diamond Creek, a midweek auction on October 5 for a four-bedroom house at 18 Kalmaine Court, achieved an outstanding result for the owner.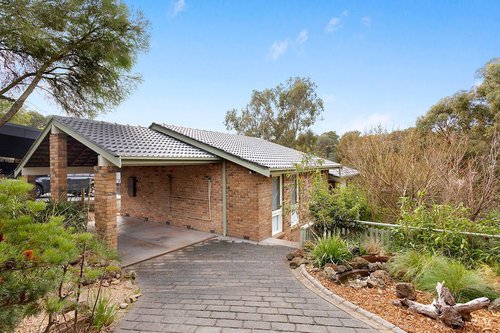 About 70 people watched as five bidders battled for the property which sold for $1.060 million, well above the seller's reserve.
The couple who won the keys to the home defeated bidders from across Melbourne and beyond, according to Barry Plant Diamond Creek director Peter Koiker.
"They liked the property's size, garden and outdoor entertainment area," Mr Koiker said.
The freshly painted house on a large 829sq m block near parks and shops, features a treetop outdoor entertainment zone with stunning views.
Coincidentally, a modern five-bedroom house located next door at 20 Kalmaine Court, sold a week before for $1.25 million.
"Both properties were on the market at the same time and drew strong interest, with the house at 20 Kalmaine Court selling prior to its set date," Mr Koiker said.
Diamond Creek is a highly sought-after suburb and a seller's market because of a shortage of properties for sale, according to Mr Koiker.
"While still a bit of a secret, it's become increasingly popular because it has a good sense of community and offers a relaxed lifestyle on the rural fringe," he said.
"And homes here are more affordable compared to Eltham, which is just minutes away."
The team at Barry Plant Diamond Creek expects a busy period ahead, with new and diverse listings attracting buyers across Melbourne.
A standout six-bedroom showpiece on a huge 0.8ha at 82-92 Perversi Avenue, Diamond Creek, has just hit the market with a $1.95-$2.1 million price guide.
"This two-acre property offers a rural lifestyle within walking distance of schools, shops and the train station," Mr Koiker said.
"It's ideal for a family wanting more space in a beautiful setting."
Surrounded by bushland and paddocks abundant with wildlife, the property is within a 10-minute walk of Diamond Valley College.
The luxury home has stunning indoor and outdoor living areas, all the modern conveniences plus triple and double garages.
And up for auction on October 23 with a $870,000-$920,000 price tag, a three-bedroom house at 1 Fulton Close, Diamond Creek, has caught the eye of locals and buyers from inner-north suburbs.
"This versatile home is attracting young families, high-end first-home buyers and professional couples," Mr Booth said.
Set on the high side of the court, the 785sq m block has a gorgeous garden with maple trees, while the house boasts polished floorboards and a gas log fireplace.