A swathe of suburbs in Melbourne's east and outer-east recorded six-figure price gains as the market rose in 2021.
Owners in Manningham, Monash, Knox and Maroondah municipalities saw median house prices climb as high as 18.8 per cent to 20.9 per cent, according to Real Estate Institute of Victoria data for the 12 months to last December.
The Knox median price was $1.05 million with a hike of almost 21 per cent, while Manningham saw a 19.2 per cent jump to $1.56 million.
In Monash, the annual change was 18.8 per cent to $1,501,250 while Maroondah recorded $1,107,500 or nearly 20 per cent growth.
This translated to high daily price gains of hundreds of dollars for homeowners in many suburbs. Donvale houses in Manningham gained $549 every 24 hours to reach a median price of $1.496 million.
Houses in Heathmont and Ringwood North in Maroondah gained $552 and $593 a day to $1,127,500 and $1.222 million respectively.
Overall, Melbourne house prices surged almost $660 a day last year, the Domain House Price Report December quarter 2021 showed, with prices soaring in many outer suburbs and coveted coastal regions.
It reported Melbourne's outer-east region had a 23.4 per cent rise in median house price to $1 million, second only to the 26.8 per cent rise on the Mornington Peninsula.
Barry Plant agents in the east and outer-east were not surprised by the strong price gains of 2021, attributing the strong growth to tight supply, pent-up demand and low-interest rates, among other factors.
Knox market hit by supply fall in 2021
A key factor in the sharp price gains throughout Knox was the supply-demand ratio which was heavily in favour of sellers, Barry Plant Rowville managing director Brenton Wilson said.
"We saw the supply of available housing stock fall 25 per cent in Knox and we had pent-up buyer demand from lockdowns," he said.
"Lack of supply and the rise in buyer numbers led to strong prices."
In Rowville, the median house price jumped to $1.125 million in the December 2021 quarter for a 22.1 per cent increase over the year.
Wantirna South was another strong performer with an annual change of 22 per cent to $1.25 million.
As an indication of the steep gains, Barry Plant Rowville sold a Lysterfield property in April 2021 for $1.13 million. It was re-listed and sold for $1.286 million for a 14 per cent gain in just five months.
And a coveted Carrington Estate house in the same suburb saw it sell for $1.7 million in February 2021. Just 11 months later in January this year, it fetched $2.15 million for a 26 per cent price gain.
The agency reported an overall rise in prestige home sales in Lysterfield last year.
Smaller Knox suburbs such as Scoresby, The Basin, Upper Ferntree Gully and Knoxfield also registered strong price gains from a very limited supply.
"In 2021, we averaged four to five buyers making solid offers per property," Mr Wilson said. "There were also quicker sales, with many properties sold 24 hours after listing.
Most sellers wanted at least one week of marketing and one inspection to gauge buyer demand and most sales were concluded within 7-10 days, Mr Wilson added.
The agency also registered its best year in terms of sales of $1 million properties in Rowville, notching 170 such transactions in 2021.
"We also sold new townhouses in Ferntree Gully for $1 million each last year," Mr Wilson said.
Ferntree Gully has a median price inching towards $1 million at $948,5000 with a rise of nearly 17 per cent.
Location and lifestyle drawcards in Manningham
The proximity to the city, quality schools and lifestyle factors played a major part in the popularity of Manningham in 2021, Barry Plant Doncaster East auctioneer Todd Lucas said.
"It was very competitive last year with strong demand and the fear of missing out for buyers," he said.
"The suburbs here are ideal being close to the city with plenty of parks and new cafes, large shopping centres and shopping strips, and a wide choice of schools."
Among the hot sales towards the end of last year was 68 Dryden Street, Doncaster East, which was on the market for five days, Mr Lucas said.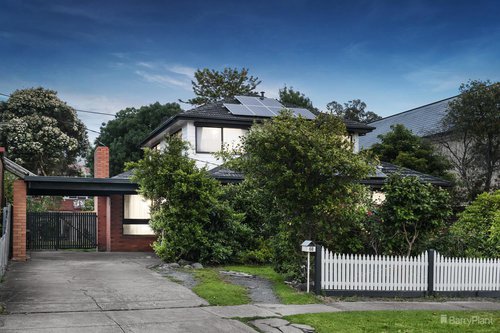 It had five offers and sold before auction for $1.688 million, with the seller's reserve at $1.5 million. More than 40 groups inspected it just before Christmas.
And nearby 79 Saxonwood Drive sold for $1.735 million at a December 18 auction with a reserve price of $1.65 million. It was on the market for the first time in five decades and a young family snapped it up.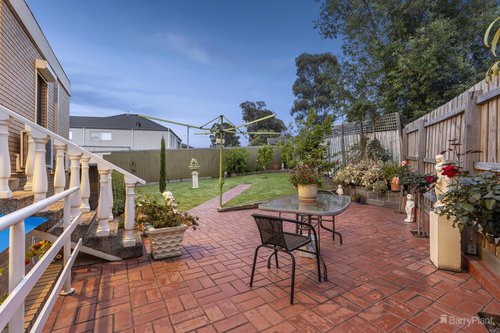 The majority of buyers in Manningham tend to want to live there long term and are willing to pay a premium to get into desirable suburbs and pockets, Mr Lucas noted.
"We averaged 20-plus groups at inspections in 2021, which was double the number 18 months earlier," Mr Lucas said.
"There are many buyers, especially families, trying to get into Manningham, and this has been a key factor in the price growth."
Maroondah's leafy, quiet streets and family-friendly pockets
Greenery and spacious family homes drew buyers to many areas and drove up prices as there was limited supply.
Many buyers came from outside the area and especially from closer to the city where houses are more expensive, Barry Plant Heathmont & Ringwood agent Tamazin Edwards said.
"Affordability, lifestyle and good transport links led to strong demand and competition for homes in 2021," she said.
The lack of stock led to price rises similar to 2015-2016, where there was also 20 per cent growth, Ms Edwards said.
She noted that areas that performed well included those with fewer subdivisions and more family-friendly block sizes.
"Established areas with spacious, lovely family homes attract buyers and premium prices," she said.
Among the top growth areas was tightly held Heathmont with a 21.8 per cent annual rise in median price to $1.185 million.
Ringwood North, which recorded a median price of $1.3 million, had an annual gain of 21.5 per cent while the quarterly change was a strong 10.1 per cent.