Soaring prices have not dented Glen Waverley's appeal to buyers and it remains one of Melbourne's top-selling areas.
The southeast suburb is a hot spot and notched up almost $850 million from 516 house sales in 2021 despite its high prices and lockdown restrictions.
Glen Waverley, sought-after by families, investors and developers, recorded a strong median house price of $1,736,866 according to CoreLogic's Best of the Best report.
Other top performers included the blue-chip bayside suburb of Brighton with $1.23 billion worth of sales, Point Cook ($997 million) and Toorak ($968 million).
Glen Waverley has performed well over many years and is popular among buyers of Asian backgrounds, especially from mainland China and increasingly from the Indian subcontinent, Barry Plant Glen Waverley agents said.
The agency racked up an estimated 150 property sales in the suburb last year, with many worth $1.5 million or more, its sales manager and auctioneer Tony Ievoli said.
"Glen Waverley is very popular, especially among the Chinese community as they feel comfortable in a familiar environment and buyers of Indian origin are becoming more active," he said.
He said the outlook for the suburb in 2022 was positive and that the market could plateau because prices have risen strongly.
"There is still good demand and listings are still active as sellers want to get into a strong market."
Apart from top schools and having a train station, Glen Waverley attracts many buyers of mainland China origin because "it has everything and is migrant-friendly", according to Barry Plant Glen Waverley agent Julie Guiqian Wells.
"We have clients with large budgets who don't want to buy or live anywhere else apart from Glen Waverley," she said.
"Many buyers are also developers and investors who keep buying and building in the suburb."
Many sellers are long-established residents who are moving into retirement villages and who are cashing in on properties that have risen in value over many years.
Ms Wells described the suburb's performance in 2021 as "red hot" and that many of her sales were in the $2 million-plus range and above $3 million.
Her top sales included 10 Compton Street that changed owners for $3.39 million, with the house setting a record price for a property outside the Glen Waverley Secondary zone, Ms Wells said.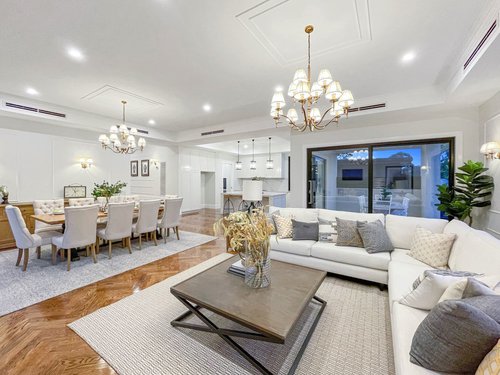 Strong sales in the area last year included 20 Highvale Road that fetched $3,018,888, while 3 Landridge Street sold for $3.388 million.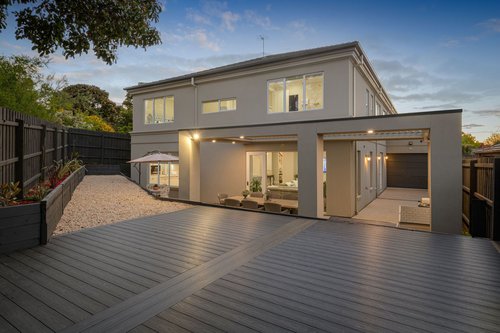 "In 2022, the market might calm down a little but I don't expect prices to fall as the sellers are able to hold on," Ms Wells said.
The suburb offers families a wide range of top primary and secondary schools, both private and public, and bustling shopping and dining precincts centred on The Glen and Kingsway areas.
It is also well serviced with easy access to the Monash Freeway, Princes Highway, train and bus services, and new developments of high-rise apartments.
The strong demand and prices have also made it among Melbourne's busiest auction suburbs, together with adjoining Mt Waverley.