A fiery Geelong market has delivered more than one sale per day across six months for an agency
Over the winter and spring selling seasons, Barry Plant Geelong has secured 262 sales for their sellers, an average of 43 sold properties per month.
Buyer activity is at an all-time high with no sign of slowing down, even through the holiday break, agency director and auctioneer Tim Palioudis said.
"Geelong is just on fire at the moment, the last six months have just been outstanding," he said.
"We are definitely moving north with prices and we have the Melbourne buyer influence to thank for that; there is a lot of activity there."
Comparing sales numbers to the same period in previous years showed 2020 delivered 142 sales, during a lockdown impacted market. However, 2019 sales over the six-month period showed 152 sales.
More than 100 properties sold in the same time period this year, while most of Victoria faced stage three lockdown restrictions.
"There are definitely more properties coming on to the market in the past six weeks and though the number of people at inspections has dropped slightly, properties are still selling, and fast," Mr Palioudis said.
"Rural properties have been going gangbusters, we haven't had one on the market longer than 30 days and they generally take more than six months to sell."
A recent sale was at 14 Goggin Road, Lethbridge. The two-acre lifestyle property was sold after one open inspection for $1.15 million to a Portarlington couple. Eight groups inspected the property and it received five offers on the day.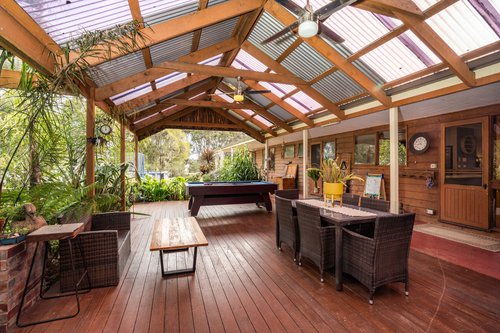 And it took just three hours to sell 20 Tall Tree Road, Lethbridge, for $1.02 million.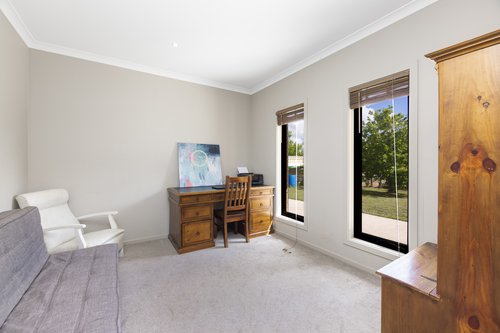 The 10-year-old home on 2.5 acres was listed on a Friday afternoon and sold later that evening, sight unseen to a Highton couple who kept missing out and 'jumped' at the opportunity.
Mr Palioudis predicted a similar outcome of sales numbers for the next six months, with no signs of a lull.
"I don't predict a drop off in the market over the next quarter, we haven't slowed and I suspect sales will continue even through the holiday break," he said.
"The market is currently dominated by owner-occupiers and people upgrading homes. Investors are still there but they aren't prepared to pay as much as the second-time buyers."
The 10-year-old estate, Armstrong Creek, halfway between Geelong and Torquay is building momentum with new infrastructure, amenities, dining options and schools.
First-home buyers and second-home buyers are taking advantage of the coastal and suburban lifestyle offered within the estate, which is due to house up to 50,000 residents.