Highton homeowners can expect strong price growth to resume after the current winter lull.
House prices in the sought-after Geelong suburb soared over the past two years but have now "stabilised", according to Barry Plant Highton principal Kieron Hunter.
"They rose strongly to more than $900,000 compared to $650,000 to $700,000 a couple of years ago," he said.
"But they have now stabilised, and the market is still good because prices haven't changed."
Mr Hunter said the market was being impacted by low supply, which was a winter trend, and also by the indecision of some property owners.
"We expect it to get back to normal soon."
When the market was hot, there were four or five offers per listing, but this has changed to two or three offers now, according to Mr Hunter.
"The demand is still there and we are selling everything we have through private sales and auctions," he said.
About 90 per cent of its sales were previously made through auctions.
Mr Hunter noted that Highton had seen more top-end properties listed in the past two years.
"There was good quality stock, offered by owners trying to capitalise on the demand," he said.
One such sale was 'Nevair Lodge', a four-bedroom house at 16-20 Orana Road, which recently changed hands at the top of its $2.1-$2.3 million price guide.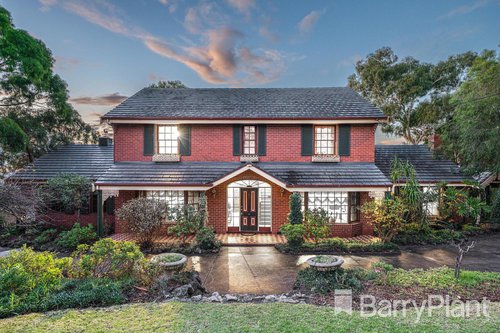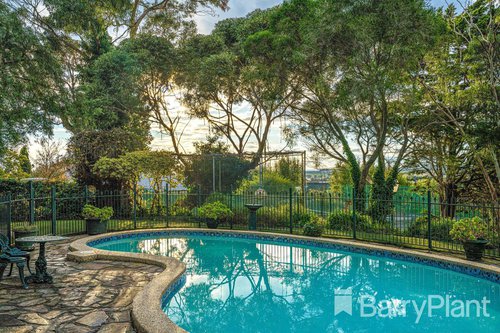 The property was a rare listing because of the large 3280sq m block size and prime location.
The sellers held it for just 15 months, after paying $1.8 million with plans to build a dream home and take advantage of the views. The sale netted the vendors a price gain of $500,000 over the period.
It sold a week prior to its scheduled June 25 auction after two strong offers were received, Mr Hunter said.
The new owners are from nearby Newtown who will renovate the property, which attracted more than 60 groups at inspections, with 25 buyers at the first viewing.
The result was among the top three residential home sales in the suburb in 2022, with a huge development site fetching above $5 million this year.
"Highton homes are attracting buyers with money to spend, and demand has grown because it is close to the river and many homes enjoy great views," Mr Hunter said.
According to the Real Estate Institute of Victoria, the Highton median house price rose from $585,000 in the first quarter of 2017 to $940,000 in the first quarter of 2022. It has also easily outperformed suburbs in regional Victoria.
The suburb's auction clearance rate was 91.2 per cent compared to the regional clearance rate of 81.2 per cent, REIV data showed.