Hoppers Crossing and Tarneit are among the best hunting grounds for buyers starting on the property ladder.
The suburbs were identified as the most affordable in Melbourne in the latest September quarter report by the Real Estate Institute of Victoria. 
Both areas have median house prices of less than $600,000, well below the 173 Melbourne suburbs that boast million-dollar median house prices.
Hoppers Crossing and Tarneit are popular picks for first-home buyers and investors, according to Barry Plant Tarneit sales agent Kapil Taak.
"These areas are still affordable for those entering the market and there are many opportunities for them here," he said.
"However, they need to be realistic and understand that for less than $600,000, the properties will be smaller or older, in original condition and in need of renovation."
A four-bedroom house 555sq m at 17 Smeaton Avenue, Hoppers Crossing, recently sold before auction, above the seller's reserve price, to an investor for $515,000.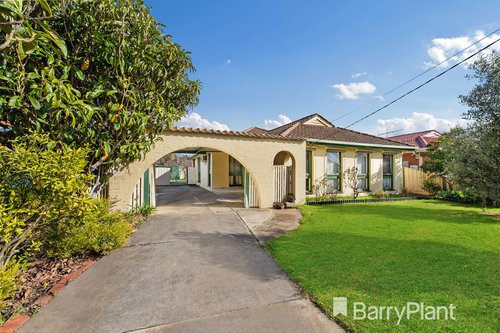 "This home needed a full renovation, but it was affordable and had growth potential," Mr Taak said.
The median house price in Hoppers Crossing has increased 6.5 per cent to $589,000 in 12 months, according to the REIV.
"Hoppers Crossing is an older suburb with large blocks offering development potential," Mr Taak said.
"However, as it is land locked, there are less homes coming on the market, compared to Tarneit."
In Tarneit, where the median house price has grown 3.6 per cent to $592,500, there is an ample supply of land for subdivision, modern homes in new estates and multi-unit developments.
"Most blocks are smaller in Tarneit compared to Hoppers Crossing, with some less than 300sq m in the new estates," Mr Taak said.
"You can get a brand new three-bedroom house with two living areas for $580,000, while a double-storey house could sell up to $650,000."
First-home buyers, mainly young migrant couples, dominate the market, according to Mr Taak.
There are also second-home buyers staying in the area and upgrading to larger houses, and downsizers moving from bigger properties in Hoppers Crossing to modern lower-maintenance homes.
Priced at $460,000-$480,000, a three-bedroom house with two living areas at 30 Felicity Drive, Tarneit, attracted multiple offers.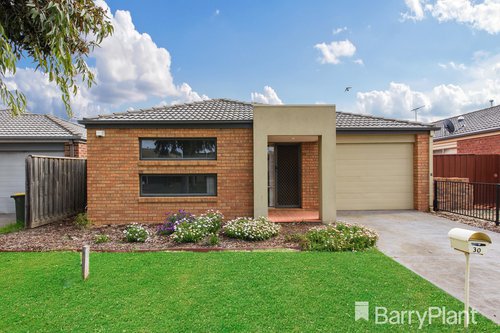 "This property represented unbeatable value and sold within a week for $480,200 to a first-home buyer from Adelaide," Mr Taak said.
Tarneit also has opportunities for luxury-home buyers, with the exclusive Rose Grange estate offering large million-dollar houses on huge blocks.
A five-bedroom house on 1000sq m at 9 Scarborough Court, Tarneit, was snapped up in an off-market sale for a record-breaking $1,337,500, by a family from out of the area.
"This was an extraordinary sale, and the highest price paid for a house on a non-acreage block in the area," Mr Taak said.