A couple in Keilor Downs has bought their dream property in Diggers Rest, thanks to a joint effort from Barry Plant offices in Sunbury and Taylors Lakes.
A former display house built by Zuccala Homes at 10 Hero Street, Diggers Rest, was snapped up by the pair for $800,000, after their home at 16 Saratoga Crescent, Keilor Downs, sold for $870,000.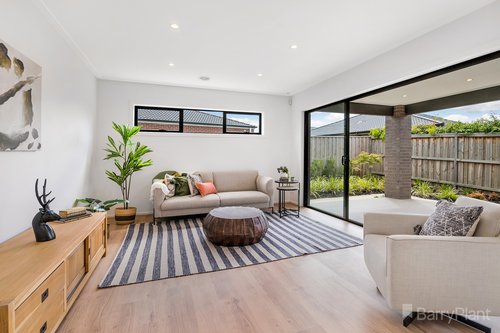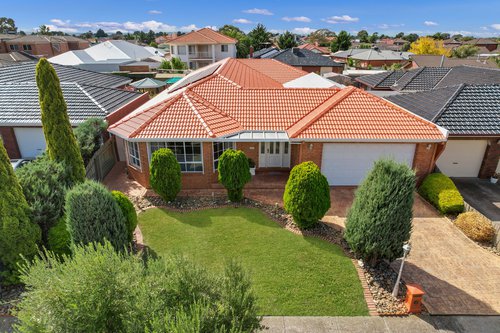 The sales of both properties were due to the cross-network opportunities offered by the Barry Plant Group, according to Barry Plant Sunbury agent Nic Owen, who was engaged to sell the Diggers Resthouse.
"The couple could only buy the Diggers Rest property if they sold their home in Keilor Downs," he said.
"So, the team at Barry Plant Taylors Lakes took on the sale of their home, which changed hands after the auction."
The couple were determined to secure the former display home in the Bloomdale Estate because they had fallen in love with it, Mr Owen said.
"They also wanted to live closer to their family in Sunbury," he added.
The buyers were one of three who expressed strong interest in the well-appointed property, including one who flew down from Queensland to inspect the home.
Another ex-display home built by Zuccala Homes next door at 12 Hero Street, attracted five buyers and sold for $980,000.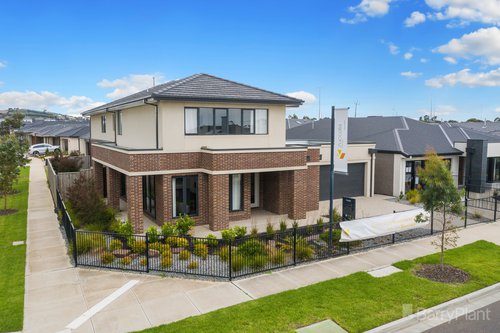 The luxury 40-square double-storey house with top-of-the-range fittings was snapped up by a family with businesses in Melton and Sunbury, according to Mr Owen.
Centrally located between Melton and Sunbury, Diggers Rest is 33km northwest of Melbourne's CBD.
"It's only a 30-minute commute to the city and 15 minutes to Watergardens town and shopping centre," Mr Owen said.
The suburb has its own train station, bus services, a primary school, childcare and medical facilities, plus a diverse range of properties, from established older style homes to modern builds in new estates.
The median house price has grown 10.6 per cent in the past 12 months to $625,000, according to realestate.com.au.
"This is a predominantly first-home buyer area," Mr Owen said.
While Diggers Rest is a haven for buyers entering the market, nearby Riddells Creek is a magnet for those hunting for their second or third homes.
At the foothills of the Macedon Ranges, 57km from Melbourne's CBD, the town with a train station, primary schools and shops is highly sought-after for its relaxed country lifestyle on the city fringe.
The median house price has soared a phenomenal 24.2 per cent in the past 12 months to $1 million, according to realestate.com.au.
"Supply is tight in this area and demand for vacant land is very strong," Mr Owen said.
Barry Plant Sunbury recently sold 13 blocks ranging from 552sq m to 1578sq m in the Rangeview Estate, for an average price of $475,000.
"The lots attracted buyers from the local area, nearby suburbs and the city," Mr Owen said.
"Quite a few were also downsizing from surrounding acreages and wanting to build modern dream homes."