There are only four suburbs within 10km of the CBD where the median house price is below $1 million.
And they are Maidstone, West Footscray, Footscray and Maribyrnong, in Melbourne's inner west, according to Domain data.
With a median house price of $826,500, Maidstone is Melbourne's cheapest suburb near the city for house buyers, followed by West Footscray ($900,000), Footscray ($920,000) and Maribyrnong ($928,500).
Maidstone is a magnet for those seeking an affordable home within easy reach of the city centre, according to Barry Plant Yarraville partner Michelle Mammoliti.
"It's a hidden gem that offers value for money," she said.
"And it's known as Footscray's sister suburb, with Rosamond Road separating the two."
Ms Mammoliti pointed to the three-bedroom post-war house in original condition at 19 Rosamond Road, which is up for grabs with a price guide of $795,000-$835,000.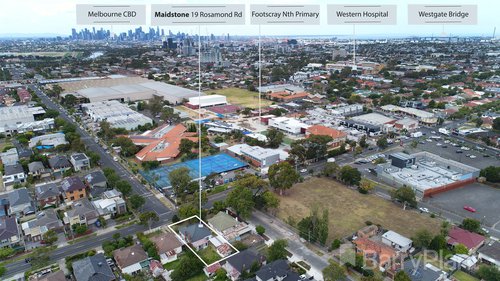 "It's sitting in a prized inner-city location," she said.
"And it's attracting homebuyers who could put their personal stamp on it and bring it back to life."
Developers looking to make their mark in the thriving pocket were also eyeing the property's potential to accommodate townhouses, Ms Mammoliti added.
Offered for sale for the first time since it was built, the 1950s property has been in the same family for more than 70 years.
"This sale is an emotional one for the siblings who grew up in the home," Ms Mammoliti said.
Apart from its proximity to the CBD, Maidstone residents enjoy easy access to Highpoint Shopping Centre, trams, buses and Tottenham train station.
"There is a tramline to the CBD, which is rare in the western suburbs," Ms Mammoliti said.
Quality schools are also nearby, including Footscray North Primary, Caroline Chisholm Catholic College and Maribyrnong College.
"Maribyrnong College is highly sought after for its elite sports program," Ms Mammoliti said.
"And many families from across Melbourne and regional Victoria buy into the area to be in the zone."
With a median price of $450,000, units in Maidstone are also attractive to entry-level buyers.
A two-bedroom villa unit at 1 Whittaker Street, attracted 37 groups of buyers and was snapped up for $637,000 by a local downsized.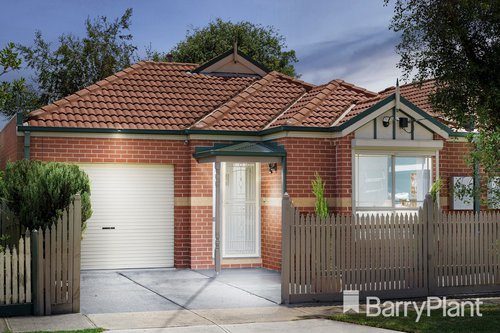 The elderly buyer was attracted to the home's central location, which is within walking distance of Dobson Reserve, Central West Plaza and Braybrook shopping centre, Ms Mammoliti said.
For sale at 81 Ulmara Parkway, a three-bedroom townhouse with a price guide of $680,000-$695,000, is drawing interest from local first-home buyers.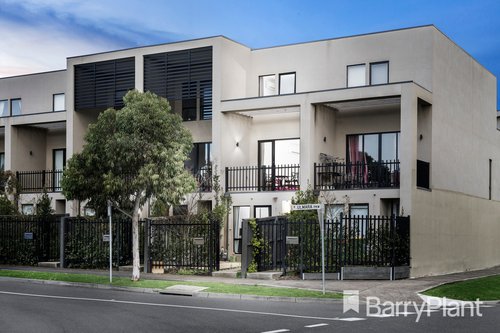 "They are either renting or living with family, and want to stay in the area," Ms Mammoliti said.
The young tri-level property features a clever reverse-living floorplan, quality fittings and modern conveniences.
Offering a low-maintenance lifestyle in a peaceful park setting, the home is just around the corner from Highpoint Shopping Centre and near Maribyrnong Aquatic Centre, Medway Golf Club and the Maribyrnong River.