Homes in Melbourne's northwest have reaped strong demand in the face of plunging temperatures and lower auction clearance rates.
Despite a changing market, owners in the region have managed to sell their properties in a variety of ways with the assistance of Barry Plant agents.
Many sold prior to the auction, under the hammer or in post-auction negotiations, even as the market entered its winter season.
"We will be busy this winter, with a healthy flow of listings and good buyer demand," Bill Karp, director of Barry Plant Essendon, Keilor East and Gladstone Park, said.
"Our advice to our sellers is they need to market their homes at the right price for a successful result."
Demand was the strongest for quality family homes that attracted the "emotional buyers who have to get a home", while investors, developers and other buyers factored in recent interest rate rises, Mr Karp added.
"Good properties stand out, attract competition and achieve good results, while the average property gets less interest," he said.
The agency had plenty of success for the week ending June 5, with its strong autumn performance in May flowing into winter.
Among the standout auctions was 68 Grange Road, Airport West, where keen bidders took the property to $1.3 million.
A couple of buyers were left by the sidelines as bidding took off for the stylish, luxury home with four bedrooms, Mr Karp said.
Also on June 4, three bidders who competed for the three-bedroom townhouse at 2/239 Pascoe Vale Road, Essendon, drove the price to $800,000. The result was well above the seller's price hopes.
Another three-bedroom townhouse at 1/18 Cooper Street, Essendon, also attracted plenty of competition and sold above the seller's reserve for $756,000.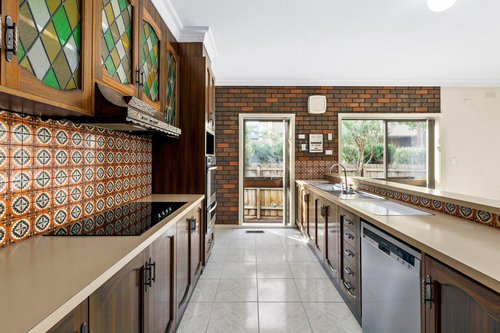 In Airport West, a seven-figure deal was sealed prior to auction for 9 Clydesdale Road, with the four-bedroom home on a prime corner block gifting its owners a $1.02 million result.
On the right time to sell, Mr Karp said there were usually fewer listings and less competition in winter, plus the market was adjusting with lower clearance rates.
"Cooler temperatures are the last thing to consider … history shows that in the next couple of months, the imbalance between buyer demand and listing supply is stacked most heavily in favour of the seller," he said.
Mr Karp noted that properties which remained unsold could benefit from a revamped marketing campaign.
The Barry Plant Group reported a clearance rate of 70 per cent for the week to June 4, with 51 sales from 73 auctions and 22 properties passed in.