A busy August and September saw a sharp rise in sales and buyer interest during the current lockdown, according to Barry Plant Narre Warren director Nicola Parreira. 
"Sales figures, enquiry numbers and overall interest spiked during the lockdown months, and understandably people are at home and they have the time to invest in real estate browsing," she said.
"The Barry Plant network has adapted so seamlessly to showing and selling houses virtually, new technologies can allow us to present online inspections and reach wider exposure."
The Narre Warren sales team sold 15 properties totalling $12,791,500 in August, a sharp increase in comparison to the same time last year with just four sales totalling $2.292 million. 
Similarly, the team sold 12 properties for $8.625 million in September.  Compared to a mere four properties totalling $2,795,750 in September 2020.
Ms Parreira said the 'forward thinking' has placed the company ahead of the game and that it was paying off for their vendors.
"Our buyers and sellers have more trust in us and the processes now than ever before, they have confidence to purchase and sell virtually, they didn't have that last year," she said.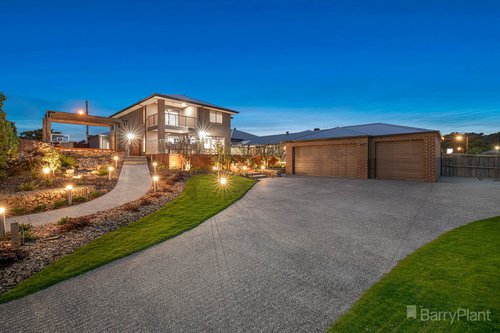 A house at 33 Tree View Lane, Narre Warren North sold in lockdown, sight unseen for an eye-watering $1,762,500. The property was for sale for four months and in the end was sold to a buyer after one zoom inspection.
The median house price in Narre Warren is $660,000, according to realestate.com.au data. The suburb is also considered a 'high demand' market, with an average of 990 online visits per property.
The property market shows no sign of slowing down, according to Ms Parreira, as sellers wait to list their properties, and a further boom is anticipated through the remainder of spring and summer.
There was a spike in first-home buyers getting a leg up on the property ladder, while more and more investors were looking to palm off their properties since the changed Residential Tenancies Act was implemented in March.
"The new changes have definitely scared a lot of landlords into selling and coupled with price rises, it's simply just a really good time to sell," Ms Parreira said.
"Though people are sometimes nervous about a virtual way of selling, the results speak for themselves."
Once sellers build up the confidence and trust in the methods of virtual selling, their response to the result is so rewarding, Ms Parreira said.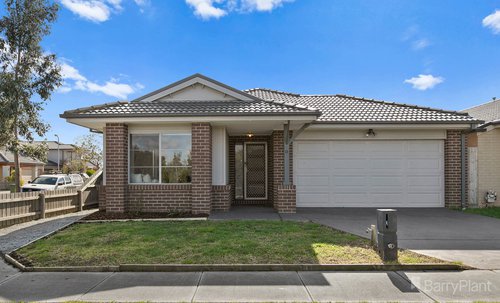 A three-bedroom house at 11 Avisha Way, Narre Warren was listed with a $580,000-$638,000 price guide. The property drew 86 enquiries and sold via video inspection to a first-home-buyer for $665,000. 
"Who would have thought two years ago you would be able to sell property via zoom inspection, but we are, and very successfully," Ms Parreira said.