A 1960s time capsule Brighton home has fetched $1.2 million above the seller's reserve at a spirited auction.
Nine buyers in a 100-strong crowd attended the sale of 7 Emily Street which sailed to a $3.5 million result.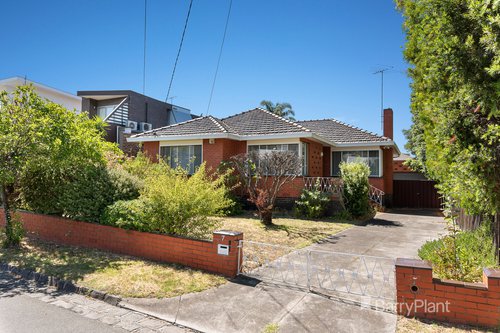 Owned by one family for six decades, the neat three-bedroom house on 579sq m sold for a price that "was well beyond all expectations", according to Barry Plant Mentone-Cheltenham agent Chris Kavanagh.
The auction kicked off strongly with a $2.2 million bid, close to the sellers' $2.3 million reserve.
A rise of $300,000 was placed by the second bidder, which was followed by large increments of $50,000 to $100,000, Mr Kavanagh said.
The bidding came down to two homebuyers, and a local family who was attracted to the "excellent position near schools and shops" won the keys. They plan to either renovate or demolish and rebuild the property.
"The majority of the buyers were drawn to the position in a sought-after pocket, and such properties are seldom available," Mr Kavanagh said.
"We knew there was strong interest and the result shows the market is still strong, with many buyers and not enough stock."
The property, which was marketed as having 'Prized potential in the heart of middle Brighton', was ripe for a makeover or as a new home build.
The February 19 auction was just one of 1480 auctions scheduled on Victoria's busiest auction weekend this year, according to the Real Estate Institute of Victoria.
The Barry Plant Bayside Group with offices in Mentone-Cheltenham, Mordialloc, Chelsea and Dingley Village has an above-average auction clearance rate of 90-95 per cent.
"Auctions are getting prices well above the seller's expectations and we average four to five bidders per auction," Mr Kavanagh, who is also an auctioneer, said.
"Auctions are the best way to sell and it is the competition among buyers that drives up the prices."
While there is a good number of properties for sale, there is still not enough for the demand, Mr Kavanagh noted.
"We could have 50 per cent more properties to sell to service the demand," he added.
Meanwhile, a two-bedroom Ringwood house on "half a block" has sold for $930,000 under the hammer.
A large group of 12 buyers registered to bid for 23 Caroline Street, with five managing to compete for the 395sq m property.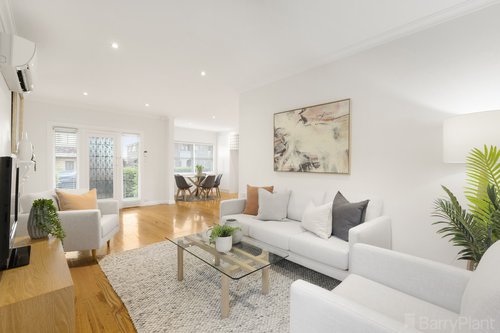 Downsizers from Carnegie who bought the home paid well above the seller's expectation.
Sales records indicated it was one of the highest prices for a two-bedroom house on a small block, according to Barry Plant Heathmont & Ringwood agent Marcus Lim..
"It was well-presented with its own title and on a well-known street near schools, shops and amenities," he said.
"Quality two-bedroom houses are rare in the area and this is why there was so much interest."