Sellers in the northern and western suburbs have been well rewarded at auctions on the first weekend of August.
Multiple bidders battled for three-bedroom houses in Coburg North and Sunshine North and drove up prices well above expectations.
The $1.19 million price achieved for 54 Lincoln Avenue, Coburg North, and $863,500 for 20 Metherall Street, Sunshine North, were among the top five auction results for the Barry Plant Group on August 6.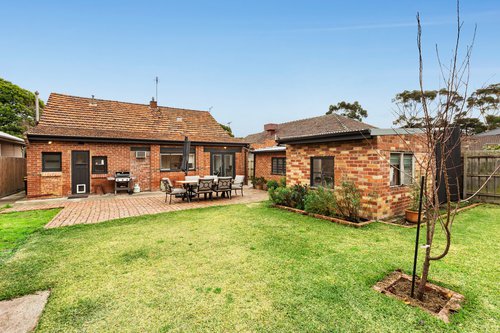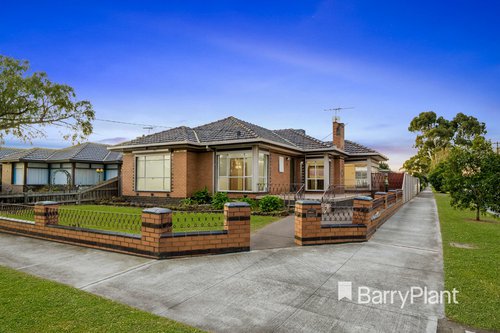 A crowd of 50 groups attended the Coburg North auction to watch two bidders go head-to-head and drive the price beyond the $1,000,070 seller's reserve, according to Barry Plant Inner City Group agent Sam Gotzilianis.
The auction kicked off with a vendor bid of $1,000,020 and progressed to $10,000 bids until it hit the $1,000,170 mark, and then it slowed down to $5000 and $2500 bids, he said.
A local couple won the keys to the home, according to Mr Gotzilianis.
"They were bidding on behalf of their daughter who lives next door," he said.
The daughter and her family, who now have two properties located side-by-side, plan to live in one and rent out the other, he added.
The underbidder was a young family renting in Brunswick who had been on the hunt for their first home for the past 12 months, while the seller was upgrading to a property in Brunswick West.
"They (the seller) bought this property from me six years ago," Mr Gotzilianis said.
"This is the third time I've sold it, as it's a great home for young families starting up in the area."
During the three-and-a-half-week campaign, about 42 groups inspected the property that displays solid clinker brickwork and art deco features. The 650sq m block in a tree-lined street of period homes was also a drawcard.
"There is potential to put your own stamp on it and ample room for an extension while still having a good size backyard," Mr Gotzilianis said.
Family homes with special features, character, good land size and coveted locations, were selling well in this challenging market, he added.
In Sunshine North, the three-bedroom house on a corner 699sq m block at 20 Metherall Street, attracted five bidders, who pushed the price $63,500 above the seller's reserve in a slow and steady auction.
They were a mix of investors and first-home buyers, who were attracted to the property's land size and development opportunities, Barry Plant St Albans agent Alan (Cuong) Au said.
Owner-occupiers from neighbouring Maidstone snapped up the move-in-ready home, which drew about five groups at each inspection.
The seller who had leased out the home for the past 10 years was pleased with the outcome, according to Mr Au.
"If a property has potential and is realistically priced, it will sell well in this market," he said.
"And this was a rare opportunity to secure a prime piece of real estate with scope for renovation and redevelopment in a sought-after pocket."