Springtime sales have delivered outstanding results for Melbourne's north as sellers reaped windfalls.

With $1.5-$1.58 million price hopes, a striking tri-level house at 28 Sugarloaf Drive, Macleod, achieved a sweet outcome when it sold for a whopping $1.9 million on October 30.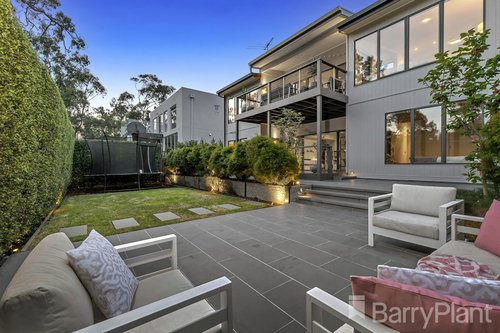 The luxury four-bedroom home in the coveted Springthorpe Estate attracted 11 registered bidders, including seven who competed on the day, according to Barry Plant North Eastern Group partner Michael Egan.

The auction began with an opening bid of $1.5 million, and the property was called on the market at $1.65 million.

"There were six bidders bidding above the reserve," Mr Egan said.

A young family from Reservoir won the keys to the home backing on to Gresswell Hill Park and near the Springthorpe Country Club. The property drew 65 private inspections from buyers on the hunt for lifestyle homes in the suburb.

"The demand has soared for larger family homes offering more space to live and work," Mr Egan said.

"Prices have jumped more than 10 per cent since May."

In Doreen, high demand for a low supply of homes has also pushed up prices, according to Barry Plant Doreen-Mernda agent Aaron Geary.
"Prices have increased 10 per cent in the past six months and about 20 per cent in 18 months," Mr Geary said.

The owners of a four-bedroom house on 1314sq m at 30 Flaxen Hills Road, Doreen, received a windfall when their property was sold at an online auction.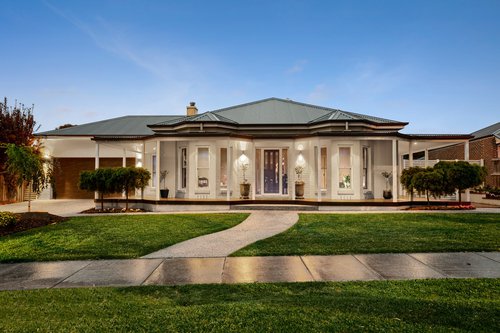 The custom-built house attracted 110 groups at inspections during the three-week campaign and 14 registered bidders including six who competed at the auction.
"The bidding was slow to start and quick to finish," Mr Geary said. "The property was called on the market at $1.37 million and sold to a buyer from Bundoora for $1.61 million."
The home's distinctive character set it apart from the rest and caught the eye of buyers wanting something special, according to Mr Geary.
"This is not your standard cookie-cutter home," he said.
Standout homes with a point of difference are in strong demand, and some sell at lightning speed.
Mr Geary pointed to the bespoke five-bedroom, five-bathroom showpiece on 462sq m at 31 Allsop Avenue, Mernda, which was snapped up within three days of hitting the market for $1.22 million.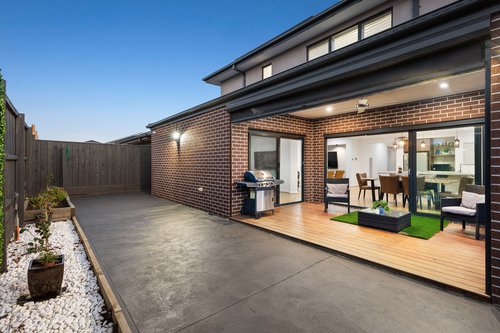 "This was a record result for a property under 1300sq m in the area," he said.
In Diamond Creek, a new benchmark price was set for the James Cook Estate when an elevated four-bedroom house on 785sq at 12 James Cook Drive sold for $1.306 million.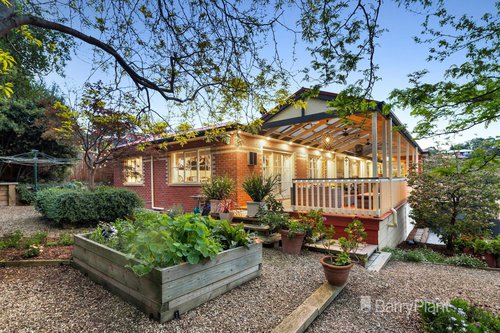 The hotly contested virtual auction saw six out of eight registered bidders smash the $1.12 million seller's reserve price, and the property sold to a buyer from Moonee Ponds.
Brought forward a week, the auction generated more than 90 bids and lasted half an hour, according to Barry Plant Diamond Creek sales manager Justin Booth.
The updated property's presentation, exceptional views and spacious living areas attracted buyers.
"Its alfresco area extending three quarters the length of the house was a drawcard," Mr Booth said.
And in Research, a three-bedroom house on 1022sq m at 1518 Main Road sparked a bidding war between a buyer who lived locally and another from Templestowe, with the out-of-area buyer winning the keys.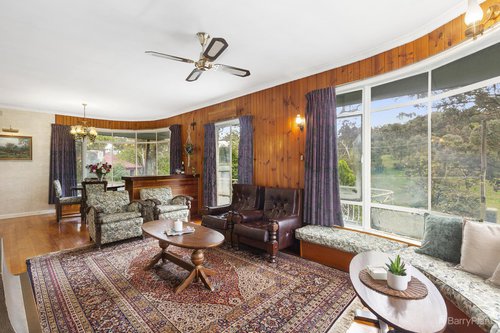 With a price guide of $900,000-$950,000, the property opposite Research Reserve sold well above the seller's expectations for an undisclosed price, according to Barry Plant Diamond Creek director Peter Koiker.
Home to the owners for about 60 years, the solid mid-century house features original curved picture windows, hardwood floors and an inviting garden gazebo.
"This is a terrific opportunity to enjoy a retro-style house, renovate or even build another home in the large backyard, subject to council approval", Mr Koiker said.