A divine offering in South Australia's mid-north region is catching the eye of buyers from across the nation.
The former Black Rock Baptist Church, built circa 1900, at 36 Railway Terrace, is now a converted three-bedroom home and comes with a $255,000 price tag.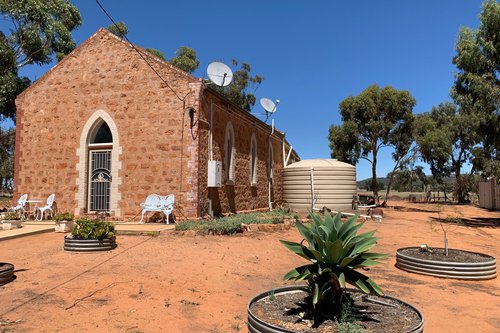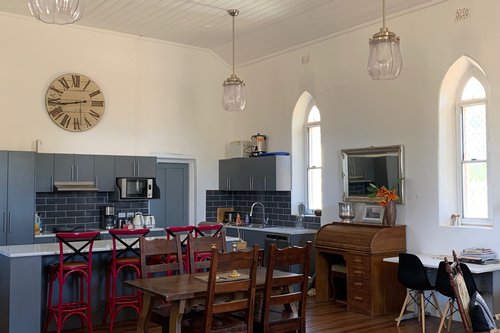 The new listing has already attracted strong interest, according to Barry Plant Norwood director Elesa Wood.
"It's been on the market for barely a week, and we've already had 25 inquiries from South Australia, Victoria and Queensland," she said.
"It's a real surprise in the middle of nowhere."
Nestled in the southern Flinders Ranges, the heavenly rural retreat near the townships of Orroroo, Jamestown and Peterborough, is about a three-hour drive from Adelaide.
Standing tall on 2000sq m, it showcases a quality near new renovation with a flexible floorplan. A feature is the stunning open-plan kitchen, dining and living area bathed with light from original lancet windows.
A second living area captures views of the yard and towards the South Australian outback.
"It's absolutely glorious on a clear day with the contrasting ochre earth, blue sky and native plants," Ms Wood said.
Buyers are looking at the property to live in, as a holiday home and base to explore the Flinders Ranges, and as a business enterprise.
"It's perfect as an Airbnb or a place to host holidaymakers," Ms Wood said.
A bonus is a converted self-contained shipping container that gives further options for guests or as a teenager's retreat.
Black Rock is renowned for its hidden springs and owl sanctuary, reservoir with picnic and fishing areas, national parks and mysterious Magnetic Hill.
The owner who lovingly converted the church into a home said the area was a gateway to the outback with many places to explore.
"She did an exceptional job on the renovation with council approval," Ms Wood said.
Historical properties in regional South Australia are in high demand and achieving good results, according to Ms Wood.
"It's a privilege to list these properties for sale," said Ms Wood, who has built strong relationships with homeowners in the area.
"And more listings are coming on the market as buyer demand grows, particularly in the mid-north and south-east areas where holiday homes are going gangbusters."
Ms Wood pointed to a four-bedroom stone cottage, circa 1850, at 7831 Horrocks Highway, Penwortham, which recently sold for just under $500,000.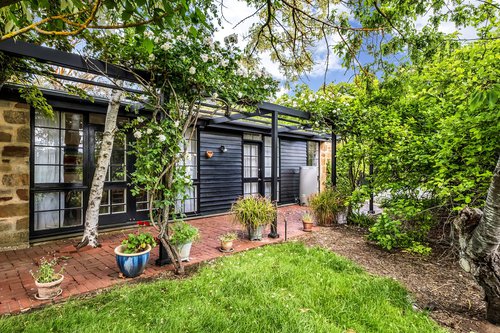 In a quiet township on the wine-lovers trail to the Clare Valley, the rustic hideaway drew interest from far and wide and was snapped up sight unseen by a buyer from Townsville, Queensland.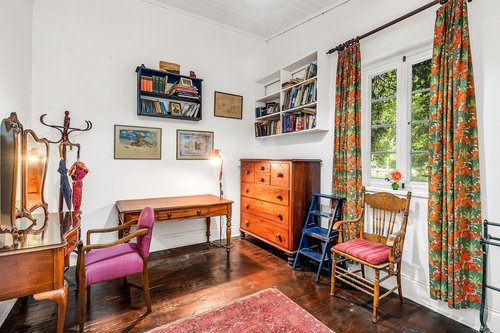 "The buyer was looking for a home where she could live in seclusion and work remotely," Ms Wood said.
"She made a quick and unconditional offer based on a video presentation and opinion of friends in Adelaide who visited the home."