A period house with a stylish renovation and a coveted Parkdale address has sold for a whopping $1.79 million.
The three-bedroom, two-bathroom family home, listed with a $1.65-$1.75 million price tag, drew 70 groups at inspections and a huge crowd of onlookers at the auction.
The result was the top price achieved at auctions held by the Barry Plant Group on August 6.
As soon as it hit the market, 12 Blanche Avenue was hot property, according to Barry Plant Bayside agent Eva Cumming.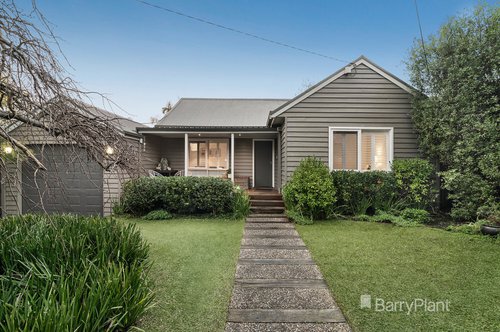 "The property was quite popular right from the get-go, but we did see some interest drop-off with interest rate rises," she said.
With three local bidders vying for the keys and heated back-and-forth bidding, the hammer fell to a young family from the Bayside area.
"Most of the house hunters were younger families who were from the local area," Ms Cumming said.
"These sort of homes are generational; people don't flip them, so they stay for two, if not three decades, before moving on."
Perfectly positioned two blocks from the train station, among bustling cafes and the retail strip, the property is just minutes from the beach.
"A beautiful home indeed, with location a drawcard," Ms Cumming said.
"The no-through road and very little traffic are appealing to families with small children and dogs, and being walking distance to essentially everything you need."
Recently renovated beyond its classic façade, the open floor plan features a modern, white stone kitchen overlooking the long stretching bifold doors and views of the backyard.
Complete with a swimming pool, it has multiple entertaining zones and a 'beer garden' vibe.
Ms Cumming said while it was hard to predict how successful listings would be in this market, properties such as 12 Blanche Avenue would always perform well.
"There will always be a market for good quality properties, and we will always see a top dollar," she said.
"There are still very few homes for sale, and as there are always buyers, these conditions will always push prices up."
Ms Cumming was also successful with two other auctions on the same day.