Keen competition for homes is pushing up prices in Melbourne's west and northwest.
The median house price in Caroline Springs has soared a whopping 22.1 per cent in the past 12 months, the latest data for the March quarter by the Real Estate Institute of Victoria showed.
In Burnside Heights, the price jumped 11.8 per cent, while in Fraser Rise, it rose 10.8 per cent.
Buyers are swooping on the available stock in these areas, according to Barry Plant Caroline Springs sales manager/partner Las Anastasiadis.
On top of this activity, the release of the REIV's latest median price data confirmed how well the local market has been performing over the past year, he noted.
"Many homes have sold above the owners' expectations," Mr Anastasiadis said.
"And we expect to see more homes coming on the market in the next few weeks."
In Burnside Heights, a twilight auction conducted at 17 Regent Close produced an excellent result for the seller when the renovated three-bedroom house changed hands for $801,000.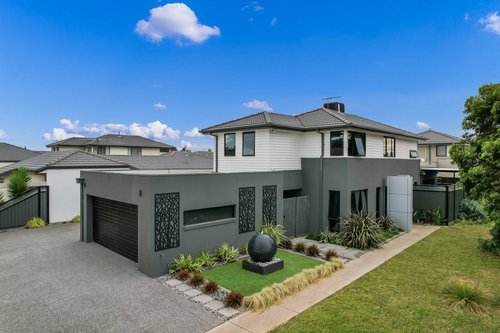 The auction was brought forward two weeks due to the positive response from buyers the minute the property hit the market, according to Mr Anastasiadis.
In Burnside, a modern four-bedroom house at 211 Westwood Drive, attracted four bidders and sold for $1.1 million to a buyer from Maidstone.
Nearby at 15 Samara Road, a luxury double-storey house sold after auction for $1.16 million, to a buyer from Cairnlea.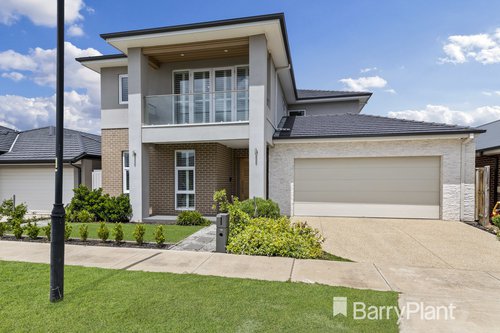 Mr Anastasiadis noted that the buyers were mainly living within a 5km radius of each property as they wanted to stay in the area.
In Caroline Springs, a diverse range of properties from apartments, townhouses and cottages priced around $600,000 to luxury million-dollar homes, attracted all types of buyers.
"It's a great place to live and it offers recreational areas around the lake, the popular Westwood Hotel restaurant precinct, shopping centres and quality schools," Mr Anastasiadis said.
"And it's so easy to get on the freeway and it takes from 15 minutes to half an hour to reach the CBD."
With a median price of $731,750 for houses and $460,000 for units, according to realestate.com.au, Caroline Springs is a haven for first-home buyers and investors.
A charming three-bedroom Victorian-style cottage on 300sq m at 63 Grampians Way in the Springlake Estate sold to a local investor for $610,000.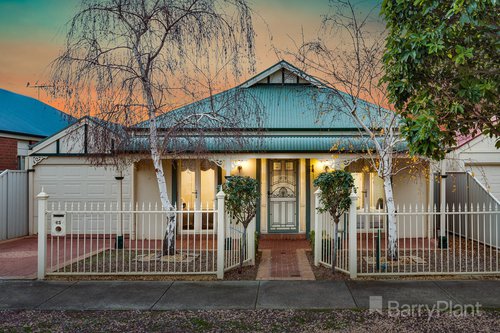 And a family snapped up a modern four-bedroom house at 27 Arroyo Place for $855,000.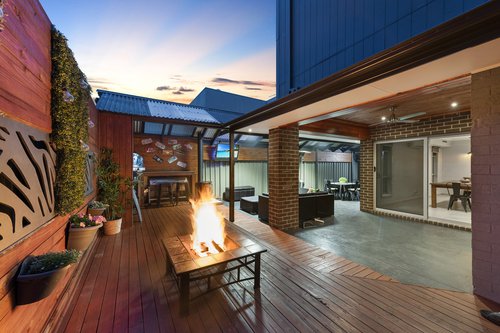 "They made such a convincing offer to the owner that the property sold before auction," Mr Anastasiadis said.
A buyer renting in nearby Taylors Hill splashed $1.22 million on a luxury five-bedroom house at 3 Lorimer Street, complete with a stunning outdoor entertainment area and theatre room.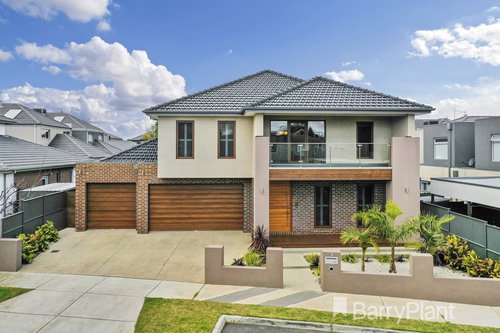 One of the City of Melton's newest suburbs, Fraser Rise is a property hotspot, according to Mr Anastasiadis.
Popular among buyers, a well-presented three-bedroom house on a low-maintenance block at 5 Somers Street, sold for an impressive $746,000.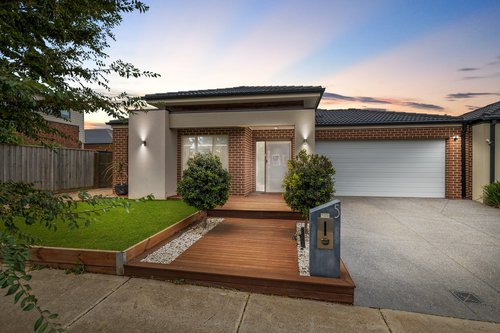 "Interest in this property was so strong that the auction was brought forward," Mr Anastasiadis said.
And at 4, 6 and 8 Mamic Boulevard, one of three luxury display four-bedroom homes sold for $1.3 million.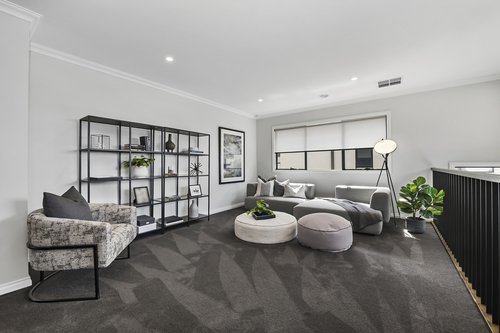 The house at No. 4 was snapped up by a buyer from the area who wanted to upgrade to a larger and more stylish home, according to Mr Anastasiadis.
"All three houses are perfectly positioned and impeccably presented with a guaranteed Lease-Back from the builder Granvue Homes," he said.
"Buyers enjoy a strong rental return during the Lease-Back period, and after that, they can move in and relax."
The homes offer high-quality finishes, top end fixtures, superbly designed floorplans, quality soft furnishings and first-class landscaping.