A luxurious lifestyle home in Lysterfield has been sold to a local family.
The sprawling showpiece at 4 Bergner Court sold for an undisclosed price, which is understood to be within the seller's $8-$8.8 million price hopes.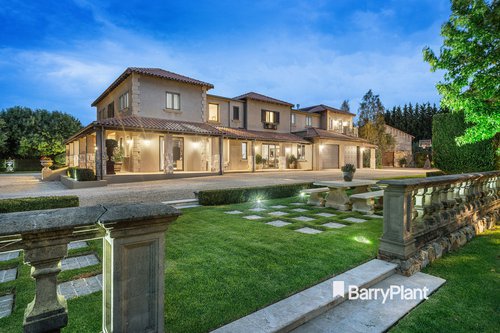 "It is a record price for the suburb for a residential property. It sold to a family of four who was looking to build a home until they saw this property," Barry Plant Rowville managing director Brenton Wilson said.
"Considering the price range, we still had a significant number of buyers through the home, and they came from Brighton, bayside suburbs and the local area."
The property sold within weeks of coming on the market attracted huge online traffic and had massive publicity in the print media as well, Mr Wilson added.
The buyers who wanted to upsize to a larger home were attracted by the luxurious living and entertainment spaces, and ample room for the children to play in.
"There is nothing for the buyers to do except move in and enjoy," Mr Wilson said.
"And while the sellers were rapt with the sale, they were a little sad about leaving their home which had been a labour of love."
The Carrington Estate property has five bedrooms, five bathrooms, grand living and dining spaces, a library/study, media and billiard/rumpus rooms, a stunning provincial-style kitchen plus a loggia-style dining area.
There are outdoor entertainment areas, a travertine terrace, a luxury 25m pool with a swim-up bar, a spa and teppanyaki bar, plus a double-storey barn-style garage, floodlit tennis court and manicured gardens.
The sale price soars over the previous suburb record of $5.63 million held by 670 Wellington Road, a Spanish villa-style home on 9.9ha, which sold in late 2021.
Also, a 5-acre block at 32 Major Crescent sold in 2020 for more than $8 million in the outer-east suburb. It is being subdivided for residential housing.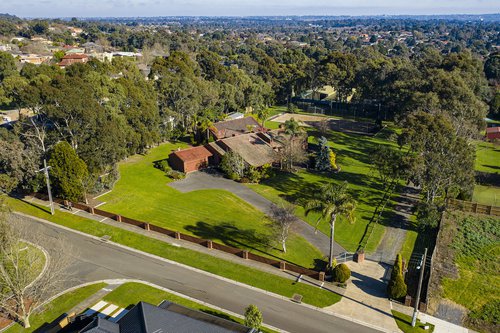 The Bergner Court property was listed for sale with an April 27 closing date for offers but sold earlier with three competitive offers.
"There is still a strong market for this prestige segment with many buyers looking for luxury, lifestyle, homes," Mr Wilson said.
"We rarely have to wait till the set date to close a deal, and more than 90 per cent of such sales are concluded early."
Lysterfield and nearby suburbs such as Rowville are still experiencing low supply, though listing numbers have risen slightly.
"The supply and demand still favour sellers and demand is outstripping supply, especially for houses in the $800,000-$1.2 million range," Mr Wilson noted.
The agency also recently sold 2 Helmsley Avenue, Lysterfield, one week after listing for a strong result of $2.41 million.