Long-term residents are more likely to upgrade, downsize or retire within the suburb when they eventually sell their homes.
While neighbouring Glen Waverley records almost 500 house sales a year, Wheelers Hill had less than 200 sales a year in 2019 and 2020.
Wheelers Hill was rated among the most tightly held suburbs in Australia in 2019, with an average holding period of 22.2 years, according to CoreLogic data.  Melbourne owners typically kept their properties for an average of 12.6 years.
"It has always been tightly held and those residents who moved here in the 1960s and 1970s are not likely to sell up for another 10 years," Barry Plant Monash sales manager Tony Ievoli said.
"There is a wide range of properties for buyers, from million-dollar houses to more affordable homes."
There were just 33 properties for sale in the suburb at the end of September 2021, compared to 261 sale listings in Glen Waverley on realestate.com.au.
The area is described as on high demand by buyers with almost 1200 visits per property. 
It is also seen as a spillover suburb, attracting buyers who find Glen Waverley and Mt Waverley houses too expensive.
"It is more affordable than Glen Waverley and will have strong capital growth," Mr Ievoli said.
"In the past 12 months, Wheelers Hill houses have recorded higher price growth than nearby suburbs."
Strong demand and limited supply have steadily pushed up prices, with the median house price nearly doubling from $661,750 in 2012 to $1.306 million in September 2021. 
One of the most expensive house sales was 37-47 Lum Road which, in 2016, fetched more than $7 million in a sale by Barry Plant Monash. The eight-bedroom mansion on 5600sq m is in the suburb's Golden Mile.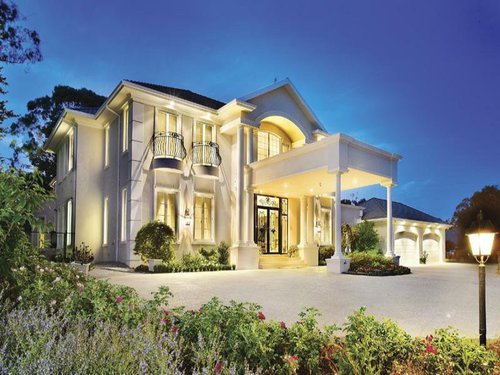 Houses dominate the area, with very few units built, and there are about 7500 residential dwellings for a population of more than 21,000.
Some 86 per cent of residents are owner-occupiers and 14 per cent are renting in the suburb which covers 10sq km. Large-scale housing development only came to the area in the 1950s.
Wheelers Hill also has a higher proportion of families than the average Melbourne suburb, with more than 40 per cent of the population made up of couples with children.
Located on the eastern fringe in the City of Monash, the once rural area with homesteads, orchards and farms was settled in the late 1800s.
More than 30 per cent of the suburb is made up of parks and reserves, with plenty of tree-lined streets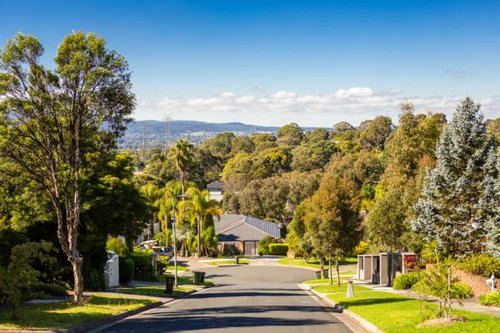 Once part of Mulgrave, Wheelers Hill is thought to have got its name from a farm taken by a John Wheeler near Ferntree Gully Road. The Mulgrave post office was renamed Wheelers Hill in 1888 and several of the main streets have been named after early landowners.
It was also the last Monash suburb to be linked up to the electricity grid. And at more than 150m above sea level, some pockets are among the highest in Melbourne.
The elevation also means many properties have commanding views, with some taking in Dandenong Ranges.
The suburb's jewel in the crown is sprawling Jells Park on the eastern boundary and which spreads over 125ha. 
Established in 1976, it is a haven for bird and plant life, and a favourite among walkers, runners, cyclists, picnickers and families who enjoy the outdoors. 
With about 10km of cycling paths and walking trails, Jells Park includes six picnic areas, five adventure playgrounds, a visitor centre, Madeleines café,  and a man-made lake stocked with fish and featuring a couple of jetties.
The Dandenong Creek Trail runs through here and links to the Knox bike trail, Scotchmans Creek paths and EastLink Track.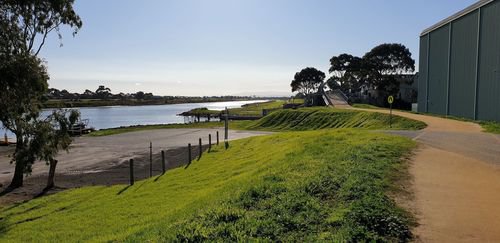 The area is well-served by a wide choice of schools, from several well-regarded state primary schools to independent Catholic schools and a private college.
In a list of top schools compiled by the independent Better Education website, three primary schools here scored a commendable ranking of 98 and 99 for excellence in literacy and numeracy skills.
They were Wheelers Hill, Good Shepherd and Brandon Park primary schools, which are drawcards for families looking to move to the area. There are also Jells Park, Waverley Meadows and St Justin's primary schools. 
And set on a large hillside campus is Caulfield Grammar, which caters for around 1500 students from Prep to Year 12.
It has extensive sports facilities such as gyms, ovals, indoor pool, tennis and basketball courts, a rock climbing wall plus a large theatre and spaces for art, music and dance.
Wheelers Hill Secondary College is an up-and-coming school with more than 600 students and has a broad curriculum as well as a range of extra-curricular activities.
The Monash Special Development School offers a variety of programmes and educational services for students with intellectual disabilities and/or multiple disabilities.
Part of the suburb is also zoned for Brentwood Secondary College, a sought-after school in nearby Glen Waverley.  
At the corner of Jells and Ferntree Gully roads stand the Wheelers Hill Library with bay windows facing a lake and the Monash Gallery of Art. Harry Seidler was the architect of the 1990-built gallery that contains a significant selection of Australian photography and a collection of more than 1500 works.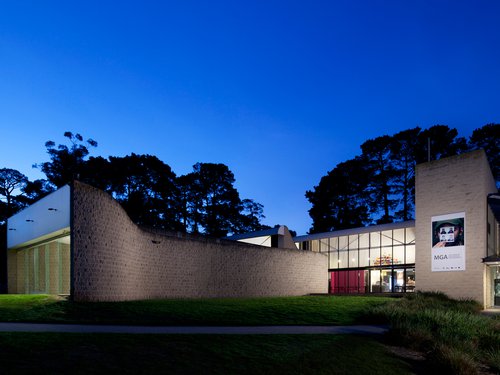 The suburb is served by Brandon Park and Wheelers Hill shopping centres and smaller retail strips, while The Glen shopping centre is a short drive away.
There are numerous eateries and cafes, including The Hills Pantry and Young And Foolish, and a long-time favourite is the Wheelers Hill Hotel pub and sports bar.
For those seeking retirement living and aged care services, there are both new and established villages dotted around the suburb, including Cumberland View, Lifeview The Willows, Waverley Hill SRS and HAA Aged Care. 
The Ryman Healthcare-operated Weary Dunlop village has been joined by another facility called the Nellie Melba, an award-winning five-star village with state-of the-art amenities.
Major roads, EastLink and Monash freeway ensure the CBD, Dandenong Ranges and bayside beaches are easily accessible.