The Barry Plant team in Heathmont & Ringwood are rightfully proud of their long-standing reputation for achieving outstanding results for the property owners of Heathmont, Ringwood and surrounding suburbs.
Heathmont
110 Canterbury Road, Heathmont VIC 3135
Ringwood
139 Maroondah Highway, Ringwood VIC 3134
Our other local offices include:
Office Hours:

Monday to Friday 9:00am-5:00pm
Saturday Open by Appointment
Closed Sunday and Public holidays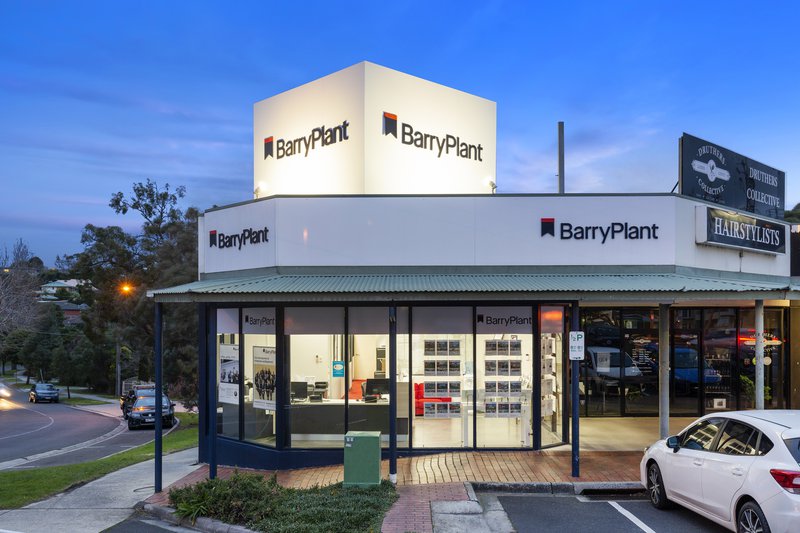 Barry Plant Heathmont & Ringwood have a dynamic team in Sales and Rentals. The office is linked with the neighbouring Barry Plant offices and offers a powerful network of around 75 offices which is able to achieve results which will not be matched by any other local agency.
Whether you are buying, selling or renting a home Barry Plant Heathmont & Ringwood are at your service.
Residential Sales Specialists. Barry Plant is the most successful real estate group in Victoria and is uniquely positioned to expose your home to more buyers. Thinking of selling? If you're thinking about selling your property, find out what your property is worth with a free property appraisal. If you do decide to put your property on the market, we can formulate a tailored promotional and marketing campaign to ensure you achieve the best possible price for your property. Looking to buy? Whether you're a first home buyer, looking to upgrade, investing or searching for your 'forever home', if you're in the market to buy, we can guide you through the process to help you find the one that suits you perfectly.
Property Management Services. Whether you're looking to rent out your investment property or you're a tenant looking for a property that matches your needs and budget, our team of experienced property managers can help. Barry Plant has almost 33,000 investment properties under rental management and sells around 1,000 properties per month. We realise that the size and success of our group is not the only consideration when choosing us as your real estate agent. You want to be sure that you are dealing with experienced, ethical professionals. Our team consists of hardworking people who are supported by regular training programs, the most up-to-the-minute market information, and state-of-the-art technology. Barry Plant Heathmont - Ringwood consistently achieve outstanding results!
Australian Achiever Awards for Excellence in Customer Service (16 years in a row).
Fully accredited Auctioneers.
Stable team with a proven track record.
A strong network of around 75 offices and 1,000 agents working together.
...read more
Suburbs serviced by Barry Plant Heathmont & Ringwood