Berwick is the nation's most sought-after suburb among home seekers.
The outer Melbourne suburb has attracted the highest number of serious buyers on realestate.com.au in the past 12 months.
A total of 47,498 highly engaged buyers, or those likely to make a purchase, viewed Berwick listings during the period, with the demand based on views per listing.
Demand hit a record high in August, jumping about 50 per cent more than the same time last year.
Berwick, located 41km south-east of the CBD, topped the list of 10 in-demand suburbs, and was followed by Buderim on the Sunshine Coast. Other areas included the Melbourne coastal hotspots of Frankston, Mornington and Mt Martha. 
The demand for houses in Berwick has soared to phenomenal heights, according to Barry Plant Berwick managing director Matt Ketteringham.
"Buyer confidence in the past 12 months has been the highest I've seen in 21 years, and the real estate market has been extremely active," Mr Ketteringham said.
"Due to the lack of homes for sale, there has been huge competition for properties in the area, with some selling sight unseen and above the expected price."
Most homes that come on the market attract huge interest and multiple offers, and sell quickly.
"Some last barely a week before they are snapped up," Mr Ketteringham said.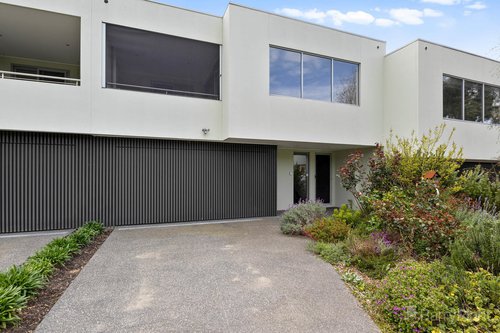 A modern three-bedroom house at 27 Trovita Drive, Berwick, sold unconditionally for $821,000 in a blink of an eye.
"After it went live on September 21, 10 groups immediately organised private inspections of the home and we received five offers," Mr Ketteringham said.
"It sold the next day to downsizers coming off a $2.5 million sale."
Selling well above the owner's expectations, the property attracted strong interest because of its position opposite a park, quality build and multiple entertainment areas.
Berwick attracts a broad spectrum of buyers both those currently living locally and from out of the area, according to Mr Ketteringham. 
They include investors from the west, families from the east, and CBD apartment renters, drawn to the suburb's affordability and value for money. 
With a median house price of $775,000, the suburb offers a wide range of properties, from multi-million dollar lifestyle acreages to modest new and established homes.
Government incentives and record low-interest rates have fuelled an influx of demand from first-home buyers looking for properties in the $700,000s-$800,000s price range, Mr Ketteringham said.
"Some are finding it cheaper to buy than rent, while others are wanting to move out of family homes for privacy and independence, especially in lockdown," he said.
Buyers wanting to upgrade or upsize have targeted premium homes or larger properties in the area, which offered extra space, all the bells and whistles, plus the country lifestyle.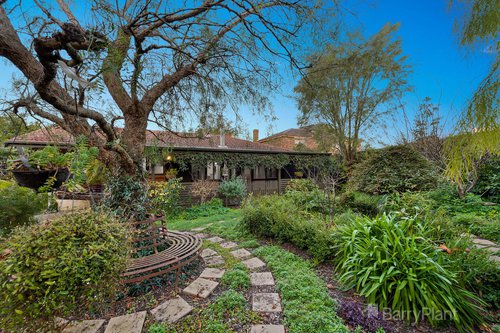 A quality three-bedroom house on 887sq m at 7 Buchanan Road, Berwick, sold in early August by private tender for $1.375 million.
"The buyer was determined to win the keys to the home and exceeded the lower nearest offer by $275,000," Mr Ketteringham said.
Set in the tightly held Olde Berwick pocket, the property is an entertainer's dream, and attracted 35 prospective buyers and multiple offers.
Realestate.com.au senior economist Eleanor Creagh said coastal areas and outer suburbs within commuting distance of CBDs have grown in popularity during the pandemic.
With the shift towards remote work or hybrid work structures, many people no longer need to live close to their place of employment and are opting to move further out, Ms Creagh said.
"Buyers are looking for more space, perhaps a home office or a garden, and lifestyle perks like scenic coastline, beaches or quiet countryside," she said.