Middle-ring suburbs in Melbourne's north are some of the best places to live, a recent study reveals.
Montmorency, Briar Hill and Greensborough are ranked among the top 10 areas in Melbourne where liveability has skyrocketed, according to the landmark PwC Australia CityPulse 2021 study.
Both suburbs experienced phenomenal spikes in the score, with Montmorency catapulting 100 spots to emerge at number 5, followed by Greensborough which jumped 85 places to sit at number 6.
The report, which reflected the impact of the pandemic, analysed each suburb's access to schools, parks, hospitals, dining venues, health centres and shops.
The unemployment rate, street safety, walkability and new working arrangements were also taken into account, according to PwC Australia Melbourne partner Peter Konidaris.
"More flexibility when it comes to the way we work and a reduced reliance on the daily commute means that suburbs once deemed less liveable are now much more attractive places to live," he said.
While suburbs closer to the CBD had been more attractive in the past, Melbourne's outer suburbs are increasing in popularity due to their larger homes and access to shops, schools and transport.
About 18km from the CBD, Montmorency and neighbouring Briar Hill offer value for money and a relaxed lifestyle, according to Barry Plant.
"These suburbs have become more sought-after for their spacious homes and good infrastructure," he said.
"They offer bigger blocks near quirky cafes and boutique shops, and everyone enjoys the country feel not far from the city."
In a recent auction in Montmorency, a local family wanting to stay in the area splashed $1.6 million on a new home at 34 Sylvan Street near Monty Village shops and cafes, train station and schools.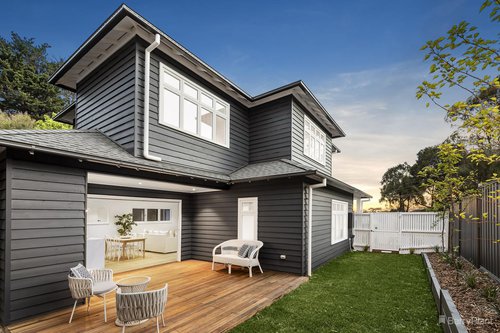 "They defeated three bidders, including some from the eastern suburbs," Mr Goulopoulos said.
The property is in a leafy setting near Plenty River trails, Sylvan Reserve and the Heidelberg Golf Club.
Nearby in Greensborough, 22km from the CBD, residents enjoy a desirable work-life balance, according to Barry Plant Greensborough director Brayden Schmidt.
There is easy access to freeways, train stations and buses, while reputable schools, shops, eateries, playgrounds and lush parks are nearby.
"It is perfect for city commuters because it only takes 25 minutes by train or 40 minutes by road to reach the CBD," Mr Schmidt said.
A diverse range of housing, affordability and proximity to key amenities attract buyers from all walks of life.
"Greensborough is great for juniors or seniors, buyers starting up the property ladder, families upsizing, or those working from home, " he said.
Considered a high-demand market by realestate.com.au, the suburb has a median house price of $980,000.
"This is below the Melbourne median and entices all types of buyers from across the city," Mr Schmidt said.
Retirees from Alphington, wanting a more relaxed lifestyle and to live closer to their family, snapped up an elevated four-bedroom house at 6 Kariboo Grove, Greensborough, for $1.32 million.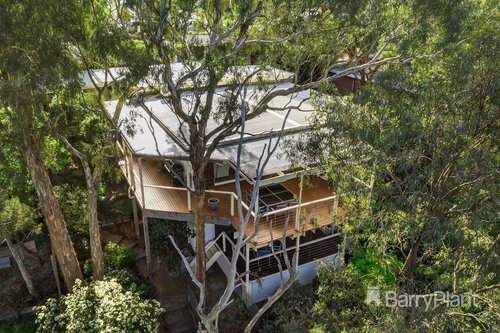 "This property attracted multiple offers and sold prior to the auction," Mr Schmidt said.
"It is in a beaut spot backing onto the Plenty River with kangaroos in the backyard and an abundance of birdlife in the leafy surrounds."
Within a 30-second walk of Plenty Gorge Park, the property is near cafes, restaurants, Greensborough Plaza and sports reserves.