Buyers on the hunt for the elusive first home are finding value in Melbourne's inner-north suburbs.
Drawn to the affordability, infrastructure and proximity to the CBD, first-home buyers are flocking to suburbs such as Glenroy.
"While prices are up 15-20 per cent, they are still within reach of first-home and investors," Barry Plant Glenroy sales manager Roy Khoder said.
Those priced out of neighbouring suburbs are getting more bang for their buck in Glenroy, where the median house price is $796,000. In nearby Pascoe Vale, Oak Park and Strathmore, it ranges from $990,000 to $1.5 million, according to realestate.com.au data
In a quick five-minute auction, four bidders battled for a three-bedroom house at 30 Pecham Street, Glenroy. A first-home buyer from Caulfield splashed $701,000 on the updated weatherboard house at the front of a subdivided block.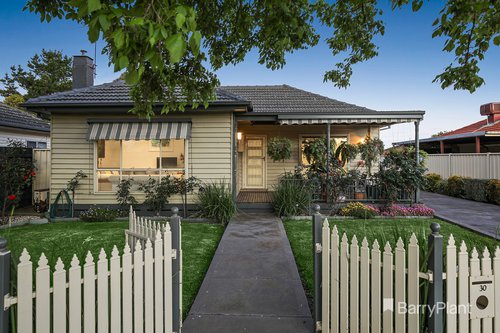 The property's location within walking distance of Glenroy and Jacana train station, Pascoe Vale Road shops and eateries, and schools, was a drawcard, Mr Khoder said.
Units in Glenroy, where the median price is $580,000, are luring buyers from Pascoe Vale, where the median unit price is $655,000.
One of two bidders, a first-home buyer from Pascoe Vale snapped up a three-bedroom villa unit at 3/19 Isla Avenue, Glenroy, for $607,000.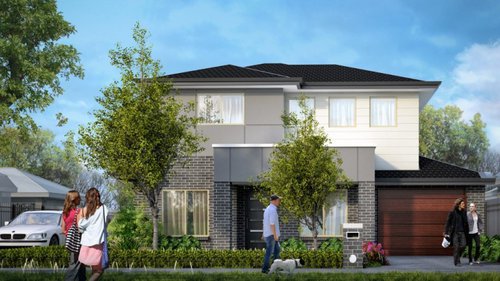 "It passed in at auction, and the sale was negotiated afterwards," Mr Khoder said.
"The buyers liked the single-level floor plan, position at the back of the block and the price tag."
And Pascoe Vale, a brand new two-bedroom unit at 2/21 Caringa Street, sold before auction for $620,000 to a first-home buyer from Strathmore, where the median unit price is $723,500.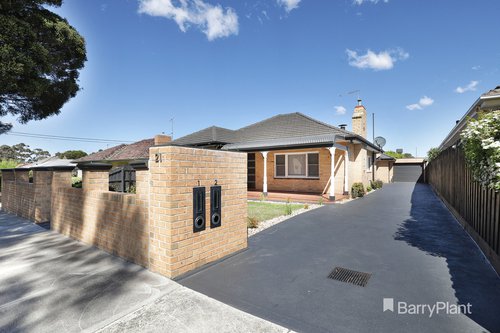 The buyer met the seller's price a day before the home went under the hammer because of its affordability, style and proximity to Merlynston Station and Hallam Reserve, Mr Khoder said.
Also sold a day before the auction, a striking three-bedroom Hamptons-style townhouse at 13 Rolls Street, Coburg, attracted two offers.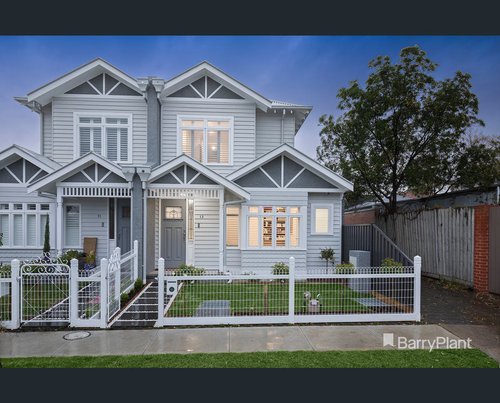 The near-new property was sold to a buyer from Brunswick for $1.275 million, smashing the seller's $1.25 million reserve, Mr Khoder said.
"The buyer was keen to secure this home before the auction," he said.
He was attracted to its quiet location near Merri Creek and floorplan where every bedroom has a bathroom.
"And because he worked from home, the office was a bonus," Mr Khoder added.
A feature of the property is the double garage with right-of-way access that has an upper-floor loft, ideal as a retreat, office, studio or games room.
Compared to recent months when there weren't a lot of properties for sale, there are more homes available now to meet buyer demand, Mr Khoder said.
Buyers are eyeing the five-bedroom house on a large 1290sq m block at 41 Bayview Road, Glenroy, up for auction on December 4 with $1.25-$1.35 million price hopes.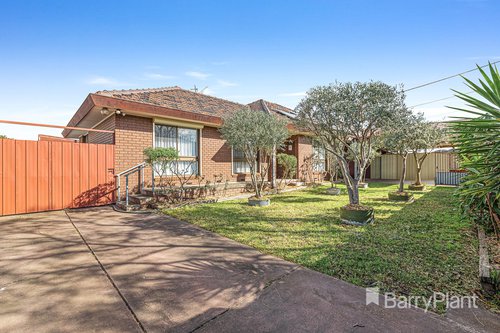 The property is on the market for the first time in decades and was run as a fully self-sufficient farm, according to Mr Khoder.
"This standout home was originally built by a master bricklayer," he said.
"It is attracting families because of its land size and location in the heart of Glenroy."
Complete with a pool converted to a fish pond, the property comes with a bungalow, two separate driveways, and numerous sheds and workshops.
It will appeal to those who might like to grow their own produce, perhaps rear chickens and live self-sufficiently, Mr Khoder said.
They can revive the land and make use of the space to reduce their footprint, simplify life and live more sustainably off-grid, he added.