Auctions held on consecutive Saturdays by the Barry Plant North Eastern group have set new price benchmarks for houses in Bundoora and Greensborough.
A luxury mansion at 3 Viewgrand Way, Greensborough, sold under the hammer on April 2 for an eye-watering $2.685 million, eclipsing the suburb price record by $430,000, according to director David Moxon.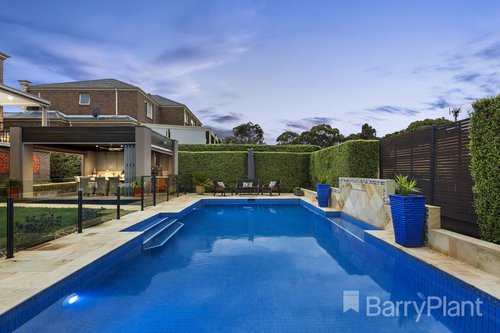 A week earlier, a four-bedroom showpiece at 80 Clovemont Way, Bundoora, changed hands for a whopping $2.375 million, beating the suburb record by $125,000.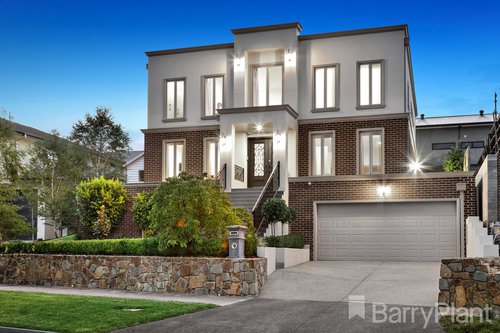 "We are absolutely thrilled by the results," Mr Moxon said.
"Both properties were high-end homes and the market responded accordingly."
A local couple snapped up the four-bedroom house on 885sq m at 3 Viewgrand Way after an "aggressive" battle between two buyers.
Eight buyers registered to compete at the auction, but only two had the chance to put their hands up amid hectic bidding, according to Mr Moxon.
"It opened with a $2.1 million bid and went on aggressively from the get-go," he said.
The owners who custom-built the palatial house were ecstatic with the result that smashed their $2.2 million reserve.
The resort-style property with city views is impeccably finished and showcases grand living areas, a fully equipped home cinema and a downstairs retreat or gymnasium.
An entertainment zone with a pizza oven and pool, two kitchens and all the modern conveniences added to the home's appeal and attracted 70 inspections.
Those who visited the home were attracted to the meticulous attention to detail and first-class craftsmanship, according to Mr Moxon.
"The owners spared no expense in creating a magnificent home with beautiful wrought-iron work and brush box parquetry and travertine marble floors," he said.
And at 80 Clovemont Way, the four-bedroom house with a $2.1-$2.2 million price guide attracted three bidders and sold to local buyers.
"This property was highly contested and sold well above the owners' expectations," Mr Moxon said.
"It is a stunning high-spec home in the sought-after Uni Hill precinct."
The modern and sophisticated house has multiple living zones, a home theatre, and a gleaming marble kitchen with premium appliances.
Highlights include a fully plumbed saltwater aquarium, six-car garage and an awesome outdoor entertainment area with a pool, bathroom, kitchen and sheltered multi-seasonal terrace.
Demand for established luxury homes with all the bells and whistles has soared in the past six months, according to Mr Moxon.
And these properties, particularly those in the Springthorpe and Botanica Park estates, are strongly contested at auctions.
"These blue-chip homes in excess of $1.6 million are getting plenty of attention and sell very well," he said.
"Buying an established high-end property has become a viable option against building new, because of the shortage of materials, construction costs and time delays."